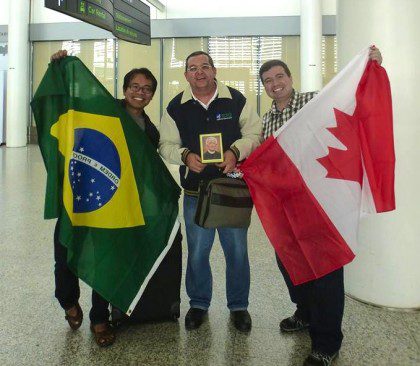 Brazilian joins international community in Toronto
Pastoral ministry in the Amazon, mission work and administration in the Philippines, ministry to young people at World Youth Day…
Fr. Benedito de Moraes Machado's path to Toronto was a winding one.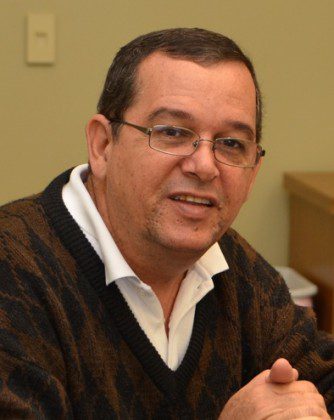 On July 31, Fr. "Bene," as he is more often known, joined the international SCJ community in Toronto.
"It excites me to be here in Toronto, a new opportunity God has given me to know different people, different faith expressions and especially, the SCJ confreres here," he said.
Originally from Brazil, Fr. Bene spent much of the past 20 years in the Philippines, where he was superior of the district before it became a region in 2012.
Soon after completing his term as superior, Fr. Bene heard about a new project that the British-Irish Province was hoping to initiate: an international SCJ community ministering to immigrants in London.
"I was seeking a new form of pastoral ministry," he said. "I asked the Philippine council and regional superior if I could join the project. They said 'yes,' so I prepared to go."
But when the London project was put on hold Fr. Bene found himself with his suitcase packed, but nowhere to go.
So, he headed home, the home he had known before his move to the Philippines: Brazil.
"I arrived in Brazil in May, 2013," he said. A month later he was assisting at a parish in Mato Grosso in the Amazon, a place he knew well from his three years of ministry there before going to the Philippines.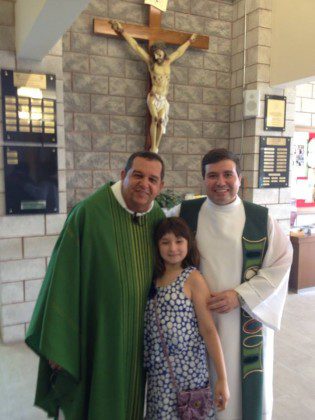 Asked soon after to help with the Dehonian Youth gathering in Taubaté as well as World Youth Day in Rio de Janeiro, he grabbed his suitcase and moved again.
And then Fr. Bene moved so that he could help a friend until the end of the year. The friend? Bishop Vilsom Basso, bishop of Caxias in Maranhão, Brazil. A fellow Brazilian SCJ, Bishop Vilsom had also served for many years in the Philippines before being named bishop.
"He is in a real missionary area," said Fr. Bene, "there is a great need of priests, but there is also a fantastic and very committed group of lay people there."
Fr. Bene then picked up his suitcase again and in March moved south to help at an SCJ parish in Lavras, Minas Gerais.
Fr. Bene enjoyed being in his native Brazil, but the idea of working with immigrants, based in an international SCJ community, was still something that he thought about.
Then he heard about Toronto and the SCJs' ministry to the city's immigrant community there, especially through the parishes of Our Lady of the Rosary and St. Thomas More. With 7,000 families, St. Thomas More is practically a United Nations outpost with liturgies filled with people from the Philippines, Grenada, India, Indonesia, Sri Lanka and many African nations. Masses are celebrated in several languages, including English, Spanish and Portuguese.
He contacted Fr. Bill Marrevee, Canadian Regional superior, and packed his suitcase once again, arriving in Toronto a few months later. Meeting him at the airport was fellow Brazilian Fr. Willyans Prado Rapozo, who has been a member of the Toronto community since May, 2012.
Fr. Bene first met him in 2001 when Fr. Will was a novice. "But since I was in the Philippines, I didn't see him again until Toronto," said Fr. Bene. The two are both from the same city in Brazil: Taubaté.
He isn't sure how long his suitcase is going to stay put this time, but Fr. Bene said that he is "grateful to God, the congregation and the Philippine Region for giving me this opportunity. I am grateful as well to the Canadian Region for welcoming me."
Ministry right now is both internal and external. Besides celebrating Masses at the two parishes, Fr. Bene also assists with care-giving needs for Fr. Joseph Coppens, who, at 94, is the eldest SCJ in North America.
"I really enjoy being with the people at the parishes," said Fr. Bene. "It is very interesting and multicultural with people coming from about 30 different countries, and, of course, the Canadians."
Fr. Bene also celebrates Mass once a week for the Sisters of Loretto who have a retirement community in Toronto.
At the end of a brief interview, Fr. Bene was asked if he had anything that he would like to add.
"My thanks," he said again. "May God bless us all."