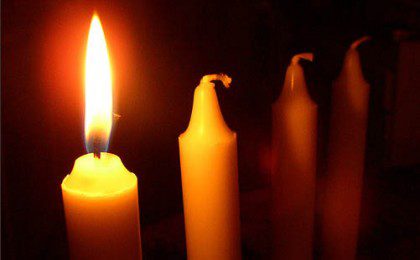 ADVENT BEGINS! Lord Jesus Christ, you once said to your disciples: "Keep watch for you do not know the day or the hour." Your words of love amaze us all. For you call us to welcome the light in ways not of our choosing and at times when we least expect it.  Lord Jesus, as we wait for the Day of God to dawn, we offer our hearts to you. We promise to be available in faith and to work for the rebirth of people. When you come as Lord, may we be ready to welcome you.  Amen.
[Prayer from "This Day of God," community prayer book of the Priests of the Sacred Heart]
Long-time SHST teacher dies
Sr. Martine Hundelt, SSSF, who taught at Sacred Heart School of Theology from 1968 until her retirement in 1990, died of heart failure on November 26 in suburban Milwaukee.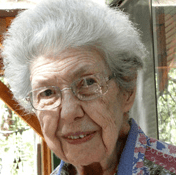 When hired by SHST in 1968 to teach church history part-time, Sr. Martine became only the second female to serve on the faculty of a seminary in the United States.
"When I remember her I think of what it must have been like for her to be on this group of all-male faculty but she just fit in wonderfully, she was just a gracious person," said Fr. John Czyzynski in a Milwaukee Journal Sentinel article. Fr. John was dean of faculty at SHST, then, simply Sacred Heart Monastery, when Sr. Martine was hired. He will deliver the homily at her funeral.
Among the classes that Sr. Martine taught at SHST was one she developed on the history and role of the Catholic Church in American culture.
Visitation will be held from 3 to 6:30 p.m. today (December 3) at St. Joseph Convent Chapel, 1501 S. Layton Blvd., Milwaukee. A prayer service will be held at 4 p.m. with the Mass of Christian Burial at 6:30 p.m.
Click here to read Sr. Martine's full obituary in the Milwaukee Journal Sentinel.
Also in our prayers
Keep in prayer the family of Fr. Gustave N'dotoni Lulendo, whose mother died last week. A member of the Congolese Province, Fr. Gustave is an SCJ student in Ottawa living with the Dehon House community on Daly Street.
On December 2, Fr. Elio Carlassare, a member of the North Italian Province, died. He was born in 1925, professed in 1943 and ordained in 1952.
Memphis oil company gives grant to SHSM school
Sacred Heart School in Southaven, Miss. (an apostolate of Sacred Heart Southern Missions), recently received a $10,000 donation from Valero, an oil company based in Memphis.  The school was nominated for the donation by at SHS parent. The money will be used to update classroom technology.
Bringing jobs and people together
Catholic Social Services in Hernando, Miss., another ministry that falls under the Sacred Heart Southern Missions umbrella, hosted its first job fair for a hotel and casino staffing group based in Tunica. The group hoped for at least 15 applicants and received 55 through the CSS effort. Soon after, an SHSM bus brought 17 applicants selected for interviews to Tunica; six have already been hired and others are in line for future positions.
Real estate deal "divinely inspired"
The Sioux Falls Argus Leader called it a "divinely inspired deal."
"This is one of the most fascinating transactions I've been involved with," said [Ron] Nelson, the owner of Nelson Property Consultants, in an article published in the South Dakota paper on November 29.
It started with Nelson's client, St. Joseph's Indian School, which was looking for a Sioux Falls location to start a donor care center.
"We were looking around probably since May. It was a little more challenging finding just the right fit," said Kory Christianson, the school's executive director of development. "Some places were completely gutted and empty and would need a lot of build-out, plus we'd only be leasing it. Other places were smaller. Others were too big. It was kind of like Goldilocks and porridge."
The quote is also from the Argus Leader article.
At the same time that St Joseph's was looking for space for its donor care center, Russ and Cheryl Borchardt called Nelson and asked him to take a look at the building that housed their Crossroads Book & Music business. They were thinking of moving to a more visible location.
Members of St. Joe's staff walked in and saw a space bigger than what they had been looking for, but in many other ways, a very good fit for the call center. St. Joe's was ready to talk but the owners of Crossroads were moving faster than they expected. They wanted their business in a more visible location but had nothing in mind.
Yet somehow a new location was found just as St. Joseph's purchase of the original Crossroads was approved. The various components of the deal came together within about a month's time.
"In 26 years, it was probably one of the most fulfilling deals I've done, just to have all of those things fall into place as they did," said Nelson in the newspaper article. "I give God the credit because I can't claim it myself."
Click here to read the full article.
SCJ takes part in "think tank" on vocation of brother
Br. Roy Kozuch, province director of vocations, took part in a "think tank" November 29-30 regarding the vocation of religious brothers. It was sponsored by the Conference of Major Superiors of Men (CMSM) and held in Ossining, NY, at the headquarters of the Maryknoll Fathers and Brothers.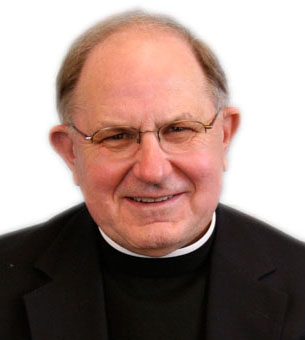 Representatives from four groups committed to fostering the vocation of religious brothers in the United States were a part of the forum: CMSM, the Religious Brothers Conference, the National Religious Vocation Conference, and the Religious Formation Conference.
"It was the first time that these four groups had ever come together," said Br. Ray.
"Many major urban areas with sizeable Catholic populations in the United States have benefited from the ministry of religious brothers in education, health care, pastoral care and mission, while many communities of priests and brothers proudly point to the role of religious brothers in missionary endeavors as well as in witness to a vowed life of service among the Christian faithful," said a conference organizer. "Demographics, however, show a steady decline in the number of brothers at the very time that a witness to dedicated discipleship might proclaim a viable alternative for young men who, although called to a way of living with and for God, do not feel called to the priesthood."
Br. Ray is serving on an interim ad hoc committee related to the think tank's work and will attend another meeting, similar to last week's, in May.
Last chance
There are still a couple of spots open for the December 17-19 retreat with the Sacred Heart community in Pinellas Park, Fl. It will be led by Fr. Paul Kelly.
For more information contact Br. Ben Humpfer at 414-530-1003 or email him at broben3@juno.com.
South Dakota calendars
For a $5 minimum gift, St. Joseph's Indian School is offering calendars with a focus on photos from the Great Plains. Click here to learn more.
Provincial's time
Fr. Tom Cassidy is in the office most of this week. December 6-14 he will be in Houston for a visitation and to take part in the celebration of the feast of Our Lady of Guadalupe.
Upcoming events

December 18-19, Provincial Council Meeting
December 24-26, Provincialate Offices closed for Christmas
December 31 – January 1, Provincialate Offices closed for New Year's
2013:
January 29-30: Provincial Council Meeting
March 13: Local Superiors Meeting
March 14: Provincial Council Meeting
April 8-9: Mission Education Conference, St. Joseph's Indian School
April 30 – May 1: Provincial Council Meeting (budgets)
Week of June 3: Province Election Assembly.
September: Fr. General's visitation to North America followed by a continental conference, dates to be determined
2014:
July 7-11, 2014: Provincial Chapter