Without the Spirit, "I am nothing"
"For me, union with God is my everything," wrote Fr. Bob Bossie, SCJ in his response to the 20 Questions project. "This is the call of the SCJ, union with Jesus in his self-offering to God for the good of all and, as we know today, the good of all creation."
"20 Questions" is an informal Q&A in which SCJs and those with whom they minister and collaborate share a bit about themselves through a list of 20 questions. All receive the same questions and are invited to answer as many as they like.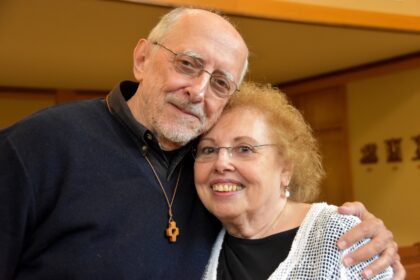 "I was born in Boston, in 1937, the fourth of seven children – five boys and two girls," continued Fr. Bob. "My dad and mom lost three small stores to the crash of 1929. Dad then went to work for the post office for the next 30-plus years. My mom was a homemaker and the spiritual center of the family.  
"Life itself is my hobby or pastime. Sorry, but that's my initial response. Years ago, when having my life-changing experience of God, I realized that you get out of life what you put into it. I then committed myself to put my whole being into life.
"My favorite food is mint chocolate chip ice cream. No, maybe spumoni. No, chocolate. Okay, all three!
"I take much heart from the opening phrase of #23 in our Rule of Life which is a 'welcome to the Spirit.' For me, that means that everything I do to be more like Jesus is because I allow, I welcome, the Spirit into my life. Without that Spirit, I am nothing. In reflecting on my life, I live for no other reason, to offer my life to God, to be in union with the God-of-my-life. Without that, my life is an empty shell, a charade."
Click here to read Fr. Bob's full response.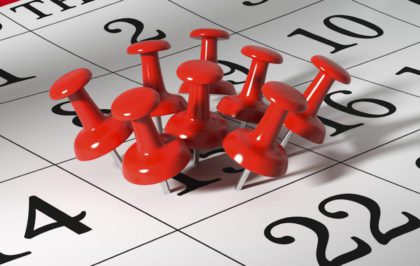 Looking ahead
A few calendar items to be aware of in the months ahead:
July 27-28: US Provincial Council meeting
August 7: Vow renewals of Fraters Phong (Paul) Hoang, SCJ, and Hung Pham at OLG, Houston.
August 14: Entrance to Novitiate
August 30: Fall semester classes begin at SHSST
September 14-15: US Provincial Council meeting
September 29: Dehon Lecture (SHSST)
October 26-27: US Provincial Council meeting
December 14-15: US Provincial Council meeting
January 3-7, 2022: US Provincial Election Assembly
January 7: Brief US council meeting with new administration
February 1: Combined meeting of in-coming and out-going US provincial administrations
February 2: Installation of new US provincial administration (proposed date)
Click here to access the North American online calendar. Click here to submit calendar items or corrections.
New mission in the Netherlands
Last week Fr. Stephen Huffstetter, SCJ, visited Nijmegen (the Netherlands) to see how Frs. Jesus and Michal are settling in. The two are beginning a new international Dehonian community in the Netherlands. Click here or on the image above to view Fr. Steve's interview video with the SCJs.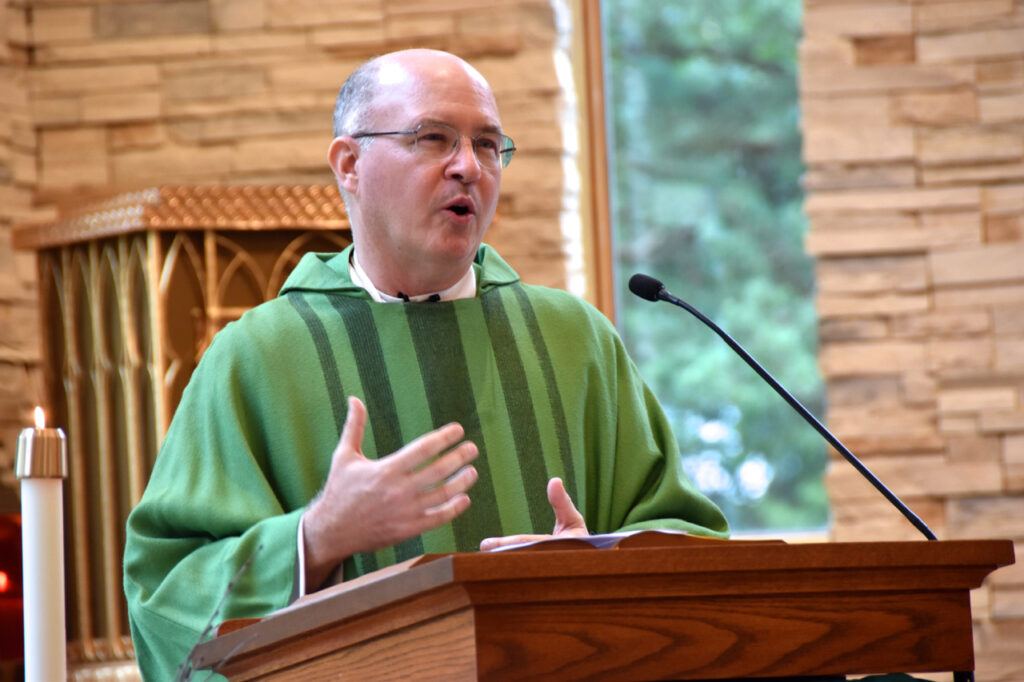 And after the Netherlands…
Just a few days after his visit to the Netherlands, Fr. Stephen Huffstetter will be visiting the United States for the first time since the pandemic began. Last year, he and Fr. Carlos Luis Suarez Codorniú, SCJ, superior general, were to have done the General Visitation, but like many things during 2020, it was postponed, as was Fr. Steve's home visit.
Fr. Steve arrives in the States on July 22 and will spend the first couple of weeks with his family. He will then be on retreat at the Poor Handmaids of Jesus Christ complex in Donaldson, IN, August 7-13.
August 14-16 he will be in Wisconsin, where he plans to attend the Entrance to Novitiate ceremony on August 14. August 19-22 he will be in South Dakota, and August 25-29 he will be with the Mississippi community. On the way to Pinellas Park, Fr. Steve says that he looks forward to driving through Alabama because "it will be the 50th state that I will have visited!" Fr. Steve will be with SCJs in Pinellas Park September 1-3.
September 10 he will visit the formation community at Sacred Heart Monastery, and September 17-20 he will be in Houston. In between he hopes to visit SCJs in Canada, but with the borders closed, those plans remain tentative. Before heading back to Rome on September 28, he will do a few more family visits, and attend the Divine Heart Seminary All-School Reunion.
Provincial election reminder
Br. Frank Presto, SCJ, provincial secretary, reminds SCJs who are members of the US Province that "Preference ballots are due in the Provincial Office on or before 4J) pm, CDT, on July 30." If you have questions, you can contact him at 414-427-4263 or provsec@usprovince.org.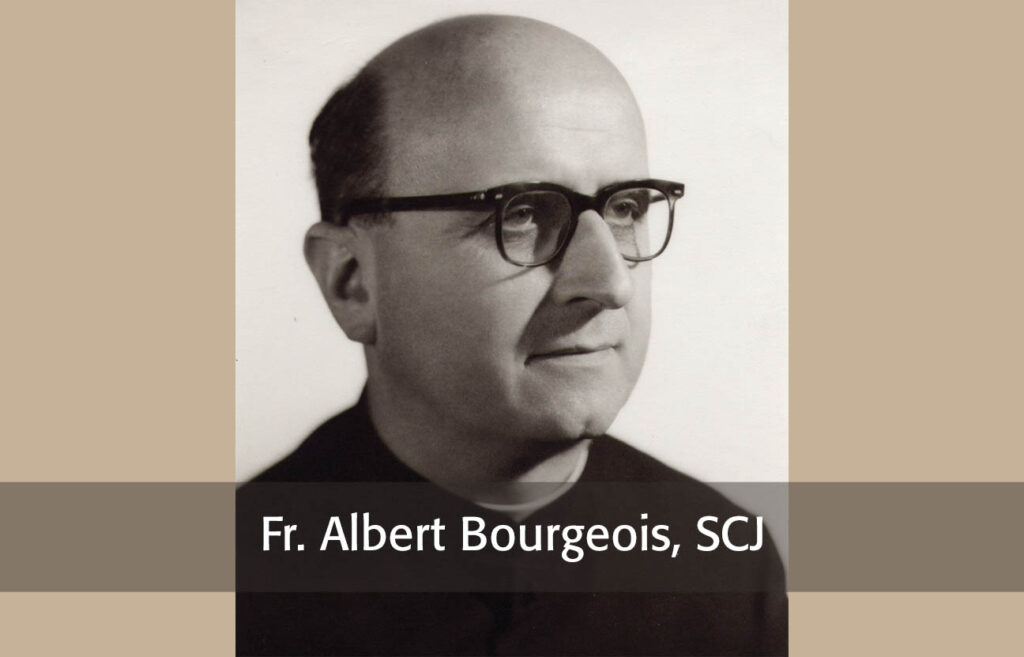 Reflecting on the SCJ Constitutions
In light of the 100th anniversary of the birth of Fr. Albert Bourgeois, SCJ, Fr. Carlos Luis Suarez Codorniú, SCJ, superior general, has encouraged SCJs to take a fresh look the former superior general's efforts to bring forth renewal in the congregation in the spirit of Vatican II. Fr. Bourgeois, the sixth superior general, spearheaded the revision of the SCJ Constitutions. The new Constitutions were developed in 1973 and received definitive approval in 1982
"Although we were not aware of it until afterwards, all along the way we were accompanied by the action of the Holy Spirit, guiding and inspiring our human efforts, both individual and community, bound up with events and situations, directing and adapting development, overcoming differences, giving coherence and cohesion," wrote Fr. Bourgeois. "Despite our lack of skill, and especially during the critical days of 1973, His presence and guidance can be seen. Paragraph 15 of the new Constitutions in its own way gives witness to this particular moment of our life and religious history: 'Beginning with its original grace, it continues to grow, drawing nourishment from what the Church, illuminated by the Spirit, never ceases to draw out from its treasury of faith.'
"In this way, according to an expression that I shall explain, our new Constitutions are for us a sort of Deuteronomy, our Deuteronomy (cf. nr 417-479)."
In 1982, Fr. Bourgeois wrote a Reading Guide to the Constitutions. The guide is being published in installments on the congregational website; the fifth installment was posted last week. Click here to access the guide, as well as various pieces about Fr. Bourgeois.
Update
Fr. Roger Phaneuf, SCJ, of the Canadian Region, was released from the hospital on July 15 and has moved to the community house on Boul. Gouin.
Click here to subscribe to the weekly news (Fridge Notes) via email