Celebrating the birth of our founder
This Wednesday, March 14, we celebrate the 175th anniversary of the birth of the founder of the Priests of the Sacred Heart – the Dehonians – Fr. Leo John Dehon. In some areas of the world it is celebrated as "Dehonian Vocations Day."
Regarding vocations, Fr. Dehon wrote that "There are diversities of graces, ministries, and works. God often permits that the indications of various vocations are inspired not only by various attractions, inclinations, and aptitudes, but also by the material and moral needs of times and places.'"
The most recent issue of Dehonian Spirituality focuses on vocations. Included is a reflection by Fr. P.J. McGuire, who served as director of the Dehon Study Center until his death in 2016. He notes that "Although God always takes the initiative, another common feature among those who hear the call is that they are seekers, they are on the lookout for signs of God's presence in their lives, they are attentive to what may be promptings or hints from God…
"God calls everybody by name but only those who are sensitive and attentive can hear the call.  And when they do, like all the heroes and heroines in the Bible, they respond: 'Here I am, Lord, send me."
To read the rest of Fr. P.J. McGuire's reflection, click here to access the March 9 issue of Dehonian Spirituality.
Also available
Last week we published a link to Fr. Heiner Wilmer's letter in commemoration of the birth of Fr. Dehon. If you missed it, click here to download it.
And finally, Fr. Ed Kilianski, provincial superior of the US Province, and Fr. John van den Hengel, regional superior of Canada, jointly published a letter on the occasion of the founder's birth with a focus on immigration.
"Recently, the United States Conference of Catholic Bishops appealed to all Christians to contact their members of Congress to urge them to protect Dreamers – the beneficiaries of the DACA program which was due to expire March 5," they write.  "This is a prime opportunity for us to revisit the Gospel values that marked Fr. Dehon's life and to reflect on how these values find an expression in our lives and ministry today.'"
Click here to download the letter.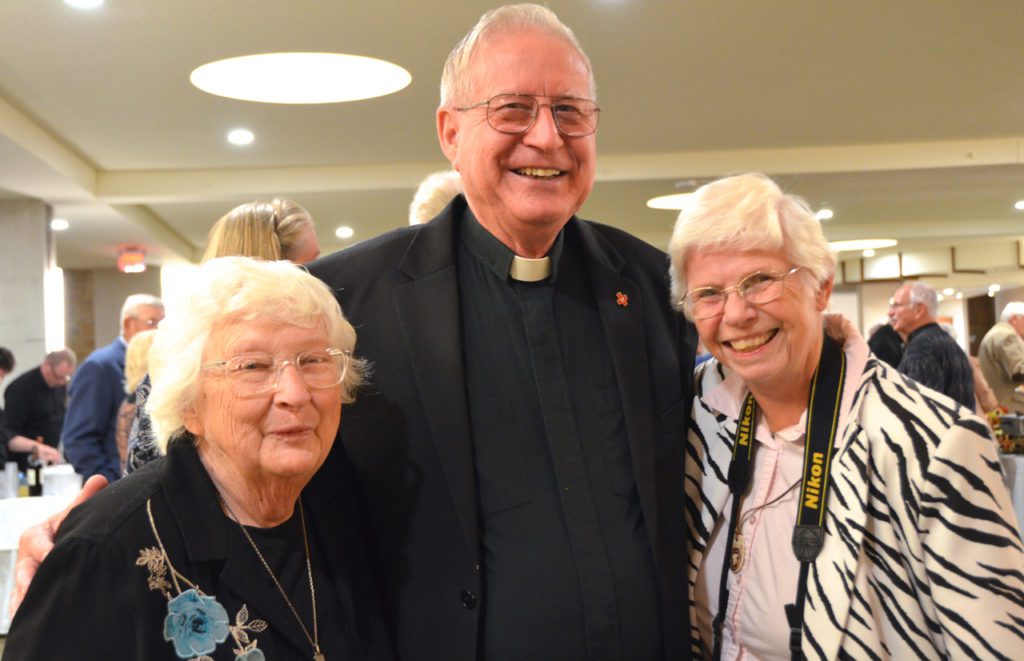 Fr. Leonard Elder, missionary and pastor, dies
Fr. Leonard Elder died March 6, following complications from a heart attack. He was 76.
He professed his first vows in 1967 and served for many years as a religious brother, including nine years as a missionary in Zaire (now, the Democratic Republic of Congo).
In Africa, he said that he felt a call to ordained ministry, a call he initially considered as a teen. "God, through the voices of many people where I served, called me to pursue studies for the priesthood," he said.

He returned to the States and earned his M.Div. at Sacred Heart Seminary and School of Theology in 1996. He was ordained shortly after.
Following ordination, Fr. Leonard served in pastoral ministry at St. Elizabeth Ann Seton and Christ the Redeemer parishes in Houston, and at St. Joseph's parish in Mississippi, where he continued to live in retirement while doing part-time parish ministry.
In 2014, Fr. Leonard returned to Congo when SCJs from around the world came together to remember and celebrate the lives of 28 members of the Priests of the Sacred Heart who were martyred during the country's Simba Revolution. Click here to read an article written about Fr. Leonard as he prepared to return to Africa.
Funeral services were held at St. Joseph's in Holly Springs on Saturday. Today, March 12, a vigil will take place at 6:30 p.m., followed by the Mass of Christian Burial at 7:15 p.m. Both will be at Sacred Heart at Monastery Lake, 7350 S. Lovers Lane Road, Franklin, WI.
Please remember
+ João Batista Abreu Couto Rapozo, the father of Fr. Willyans Prado Rapozo, died March 11 of a heart attack. Fr. Willyans writes: "Please, pray that the Good Lord may grant him eternal life. Pray also for my family, my grandmother Amelia (my father's mother), my mother Rosa Maria, my brothers Anderson (Erika), Robson (Veronica), Felipe (Daiany), my sister Cintia (Larissa) and the grandkids Heitor and Luiz Gustavo." A member of the Toronto community serving at St. Thomas More parish, Fr. Willyans flew to Brazil yesterday to be with his family.
+ Fr. Luigi Lorenzetti, a member of the North Italian Province, died March 8. He was born in 1931, professed in 1948 and ordained in 1957.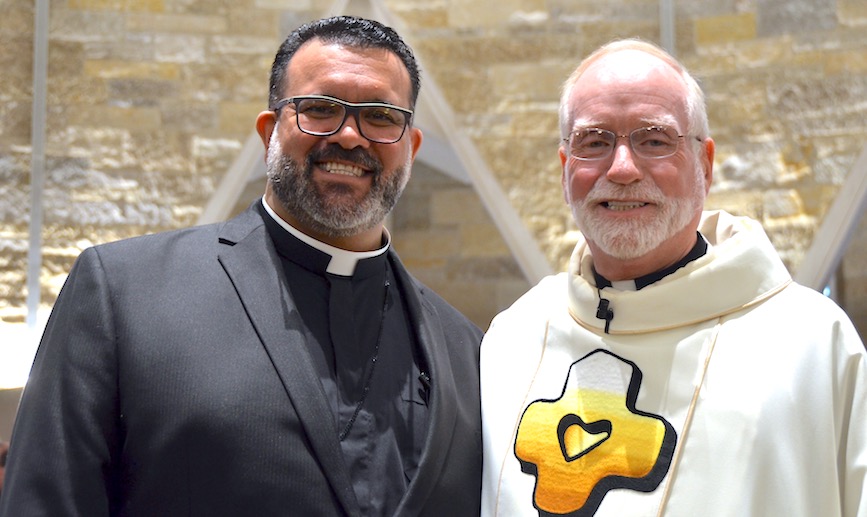 Congratulations!
During last week's meeting, the Provincial Council approved Frater Juan Carlos Castañeda Rojas to receive the ministry of acolyte on April 7; this will take place in Hales Corners.
The council also voted to approve Frater Juancho for ordination to the diaconate; this will take also place in Hales Corners, on June 16, the Saturday prior to the Election Assembly.
Details of both celebrations will be shared soon.
From the Treasurer's Office
Budget preparers are reminded that budgets are due to the Treasurer's Office on April 6, though office staff welcome (encourage!) budgets prior to the deadline.
Questions about the budget process can be directed to Dn. David Nagel, John Kuxhause or Kevin Stanke. Kevin reminds those who call him to use his cell phone number, 414-333-8750. As many of you may know, Kevin has a hearing impairment. His cell phone has been adjusted to allow for enhanced sound.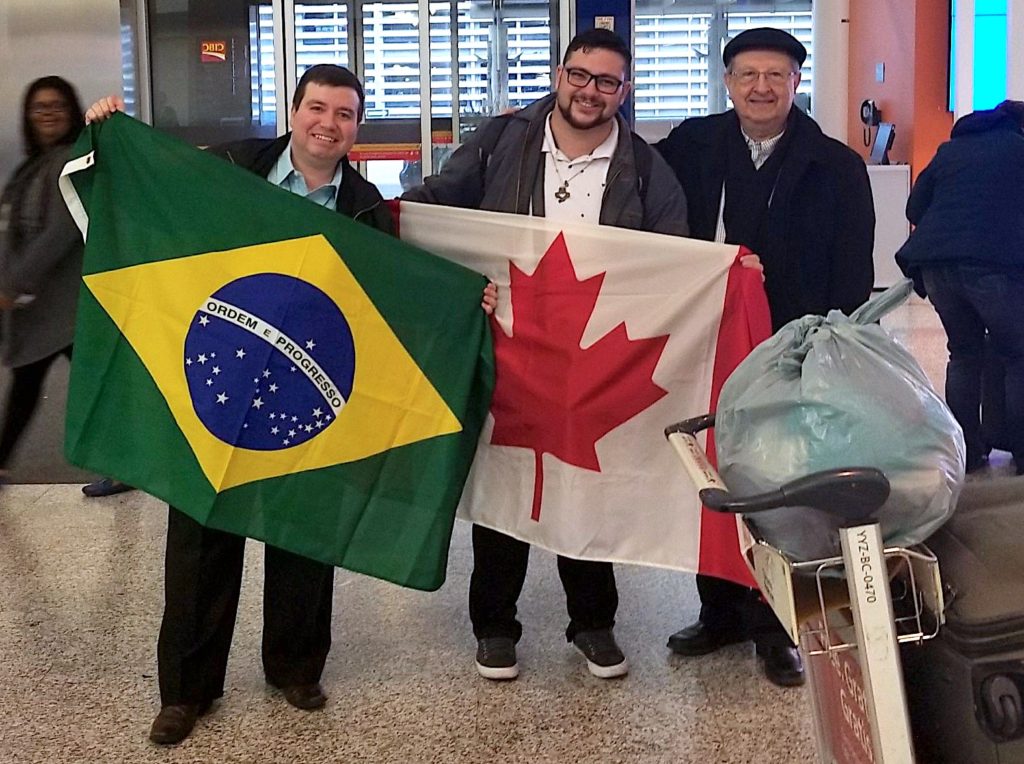 Welcome!
On March 8, the Canadian Region welcomed Fr. Antonio Maria Resende Pereira to the Toronto community. A member of the of the Brazil – Sao Paolo Province, he was ordained in December. Fr. Antonio will join the pastoral team at St. Thomas More and Our Lady of Victory parishes in Scarborough (suburban Toronto).
His first months will be with the community at High Park. He will study ESL and do weekend ministry with Portuguese Catholics at Our Lady of Victory before joining the pastoral team full-time.
St. Thomas More is an ethnically diverse parish with Masses in Spanish. Also joining the parish team in the near future will be an SCJ from India, Fr. Martin Anthony, who speaks fluent Spanish.
The addition of the two priests will allow Fr. Willyans Prado Rapozo to fulfill one of the dreams that initially brought him to Canada from Brazil: to do post-graduate studies in theology. He will begin studies in systemic theology at Regis College of the University of Toronto in September.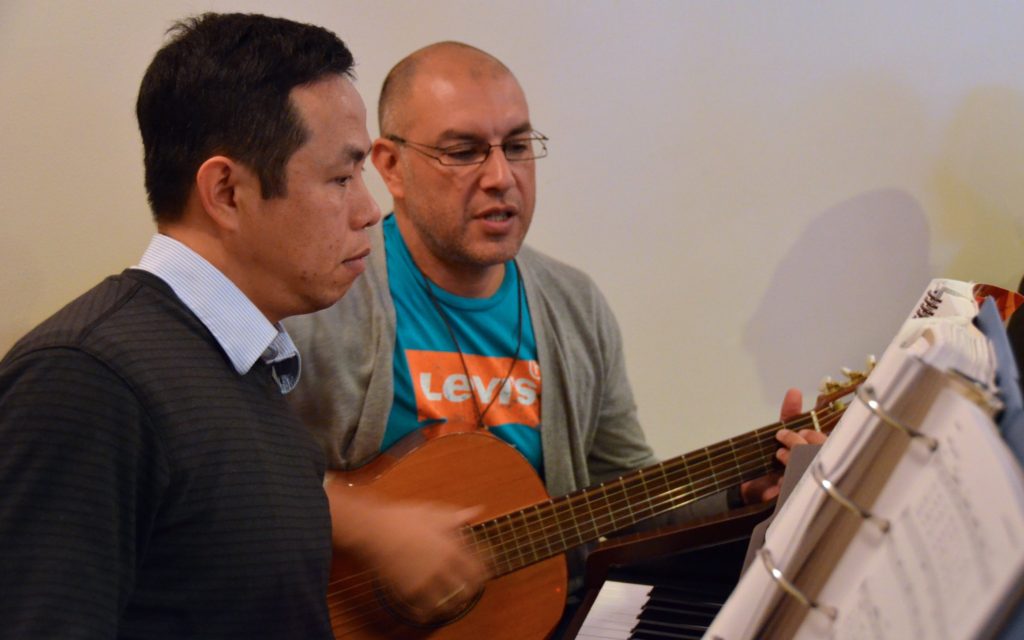 In celebration of International Women's Day
Br. Diego Diaz, an SCJ from Argentina studying in the ESL program at Sacred Heart Seminary and School of Theology, wrote a reflection in commemoration of International Women's Day, March 8. He begins:
"Women's Day is celebrated all over the world. Women in many parts of the Earth continue to fight for equal treatment.
"Sacred Heart Seminary and School of Theology has a good number of women on its staff. They are teachers, admission officers, cooks, receptionists, secretaries, administrators and managers. What struck me the most here is that there is an atmosphere of respect and egalitarianism. Surely there are always things that could improve, but the simple and everyday treatment surprised me; women are not treated as second class citizens here but play an important role in the formation of seminarians…
"What I do every day as my contribution to building a different world is to recommit myself to not being a part of a machismo and dominant part of society but instead walk with my sisters and friends who make history every day in the struggle to be themselves."
Click here to read Br. Diego's full reflection on the US Province blog.
Provincial's calendar
Fr. Ed Kilianski will be the main celebrant at tonight's Mass of Christian Burial for Fr. Leonard Elder. Tomorrow, he will fly to Florida for the visitation of the Sacred Heart Community in Pinellas Park. He returns March 19. March 24 – April 2 he will be in Mississippi for a visitation and for Holy Week. April 9 is the meeting of North American administrations followed by US council meetings April 10-11.