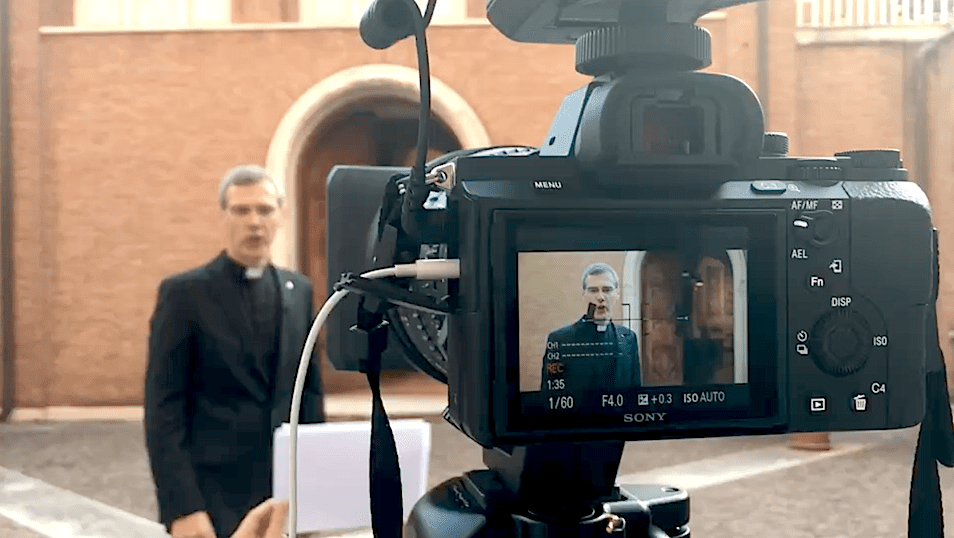 Mission Ed
Many of our province staff and SCJs are in northern Mississippi today and tomorrow for the Mission Education Conference. Held approximately every three years, Mission Education is a time for employees and other collaborators in SCJ ministry to learn about Fr. Leo John Dehon, as well as the congregation that carries on his dreams. It is also a time for co-workers across the country to get to know one another and learn how they are a part of the worldwide mission of the Priests of the Sacred Heart.
This is the eighth conference, and the second time that Sacred Heart Southern Missions has hosted it.
Taking a cue from the Jubilee Year of Mercy, the theme of this year's gathering is "Mercy in Mission," reflecting on the ways that SCJs and co-workers are inspired by the charism of Fr. Leo John Dehon to be agents of God's mercy in responding to the needs of others. Participants will have the opportunity to learn about many of the societal issues that people face in northern Mississippi as well as the ways in which Sacred Heart Southern Missions addresses these issues.
Of course, the conference will also include an interview with Fr. Dehon and several opportunities to enjoy the food, music and culture of the area.
Be sure to check the province Facebook page for photos and other information during the conference.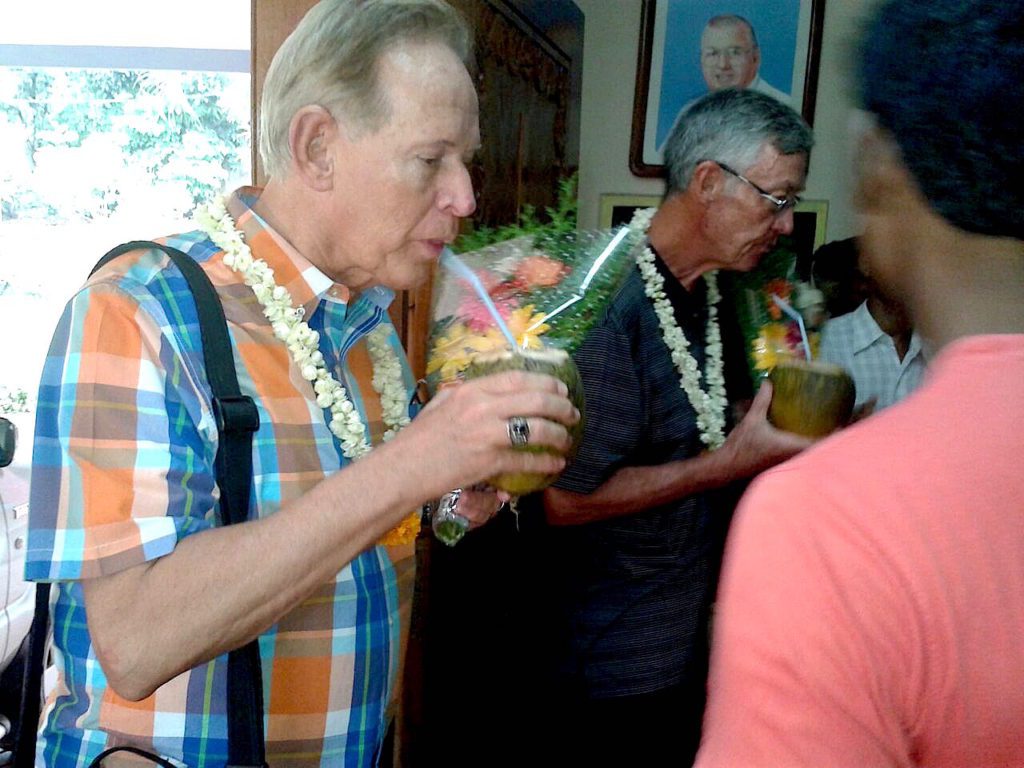 Welcome to India!
Fr. Jim Schroeder arrived in India last week. He is there through the month to give several presentations in the district, including a workshop for local superiors and presentations to the novices on the French School of Spirituality and on the Rule of Life.
Fr. Tom Cassidy was among those who greeted Fr. Jim upon his arrival in Chennai. Soon after, the two were hosted on several visits in the district.
"We arrived via Spice Jet on a flight from Chennai to Kochi," wrote Fr. Tom in a recent blog post. "Br. Sajeevan Marcelin (treasurer and formator) was there to greet us along with Anu, one of the philosophy students. Our Dehon Vidya Sadhan philosophy house of studies isn't too far from the airport, certainly closer than it is to our minor seminary at Kumbalanghi. We enjoyed the Indian ritual that welcomes guests, especially newcomers to a community. At DVS the ritual was complete, leaving out only the use of incense. We were greeted with a song, given a hearty welcome by Fr. Christy Peter Chittapanezhikathuvila (superior of the community), handed flowers and then garlanded, and offered coconut milk.
"As our guest, Jim was given the main guest room that was at one time used by Fr. Thomas Fix when he was on staff. Fr. Fix is revered in India and anyone who had him as a formation director or more important, spiritual director, speak of him in saintly terms. Both Jim and I certainly concur with their assessment."
Click here to read the rest of this and other posts on the province blog.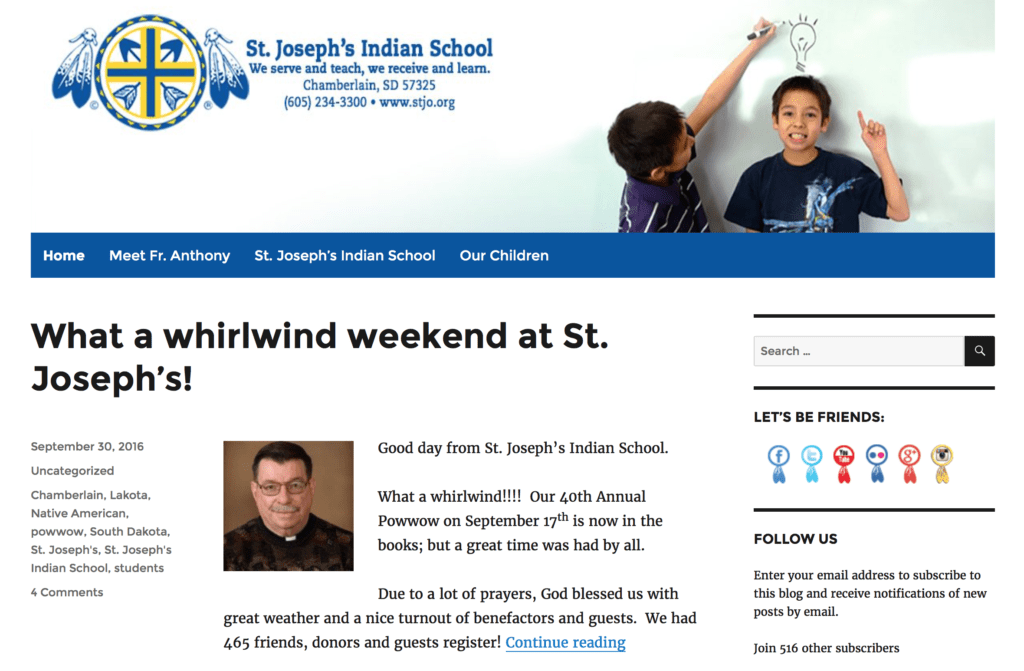 Take a look
St. Joseph's Indian School recently gave its blog a bit of a facelift. Click here to take a look.
Mark the date!
On Monday, November 14, the province will celebrate the 50th anniversary of the priestly ordination of Bishop Joseph Potocnak, Fr. Tony Russo and Fr. Tom Westhoven. The Jubilee Mass will be at 4:00 p.m. at Sacred Heart at Monastery Lake followed by a reception and dinner.
All SCJs are invited to attend. Invitations will be mailed next week.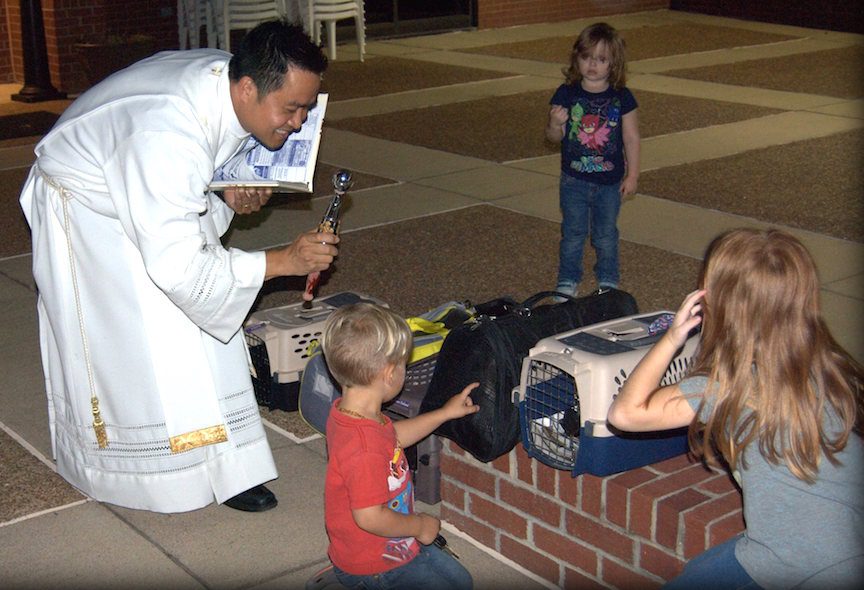 The blessing of blessed pets
"We are all creatures of one family," said St. Francis of Assisi, patron saint of animals. It is on (or near) his feast day, October 4, that churches often host a pet blessing. This year Fr. Thi Pham did the blessings at Queen of Peace Catholic Church in Olive Branch, Miss. He is pictured here in action.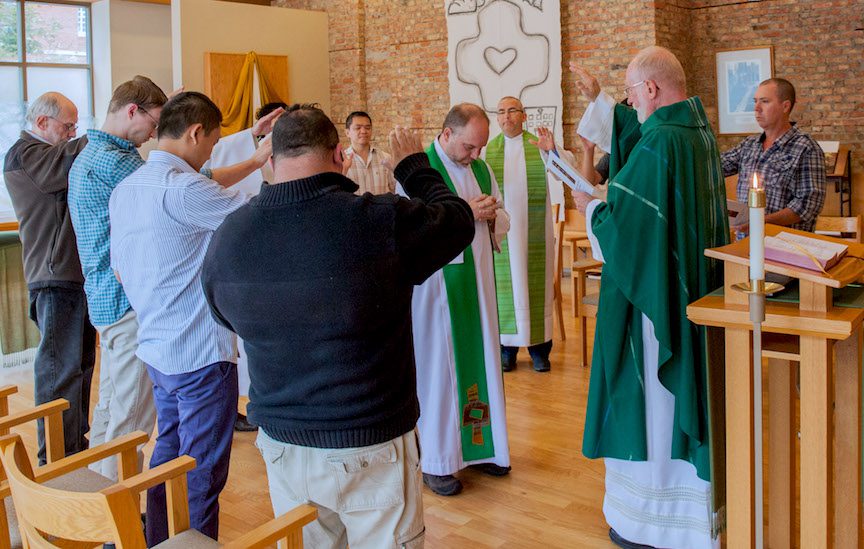 New Superior installed
Last week Fr. Ed Kilianski installed Fr. David Szatkowski as the local superior of the Dehon Formation Community in Chicago. The community is pictured above, giving Fr. David a blessing.
"It was a joyful day to have Fr. Ed Kilianski visit our community and celebrate Mass with us," wrote Candidate Paul Hoang. "We had a brief rite of installation of our new superior, Fr. David Szatkowski. The Mass was followed by a super supper prepared by our lovely cook Cheryl. Overall, we had a great night and enjoyed each other's company. We look forward to a productive and exciting year with the new formation team."
Frater Joseph Vu took photos of the installation. Click here to view more on the province Facebook page.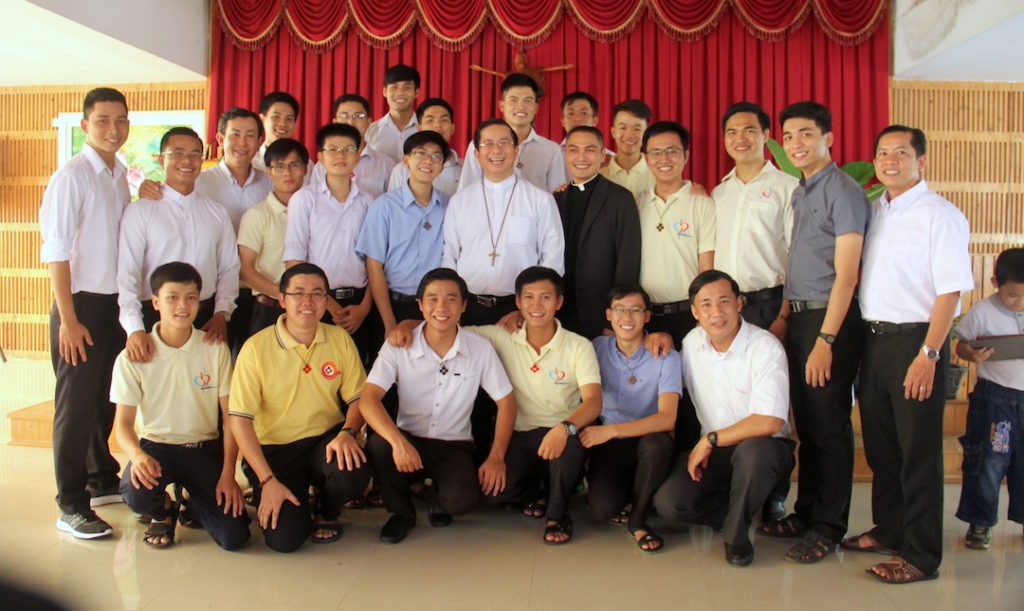 New property blessed in Vietnam
Fr. Francis Vu Tran, now superior of the District of Vietnam, recently wrote with news about the blessing of a new property in the district as well as about the house itself. Fr. Francis writes:
"Yesterday, October 9, the bishop of Phu Cuong Diocese, Mgsr. Joseph Tuoc Tan Nguyen, came and blessed our new property in Lai Thieu. We had around 100 guests and benefactors who joined us in the celebration. The ceremony marked an important step for our district. It is the first time since the beginning of our presence in Vietnam that we move beyond the boundary of the Archdiocese of Saigon. This is in an area close to Saigon that still needs a lot of evangelization. The people are very simple yet their faith is strong."
Click here to read the rest of Fr. Francis' text.
Provincial's time
Fr. Ed Kilianski starts the week in Mississippi where he is taking part in Mission Education. October 12 he flies to South Dakota for board meetings, returning to Milwaukee on October 13. October 14 he'll catch up on paperwork at the office before flying to Buffalo, NY, to visit family on the way to Toronto for the North American council meetings October 17-18.
October 20-21 he has meetings with the SHSST Board of Directors. In the evening of October 21 he will install Fr. Quang Nguyen as local superior of the Sacred Heart Community at SHML. October 23-26 he will be in San Antonio for CMSM meetings.
October 29 – November 8 Fr. Ed will join Fr. Dominic Peluse on a trip to Ireland with benefactors of the Province Development Office.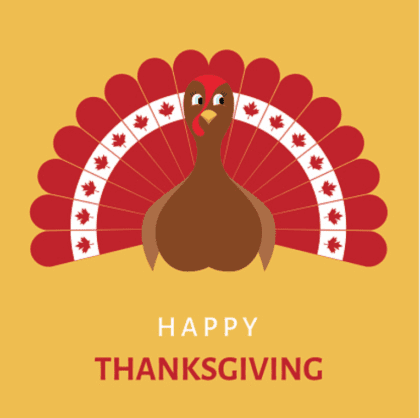 Oh, and happy Canadian Thanksgiving to our neighbors to the north, eh?