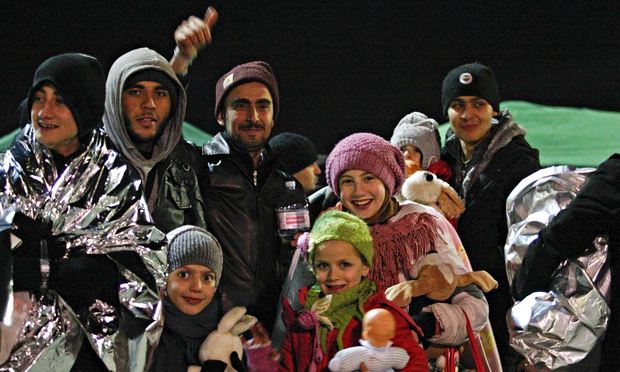 June 20 is World Refugee Day. "On World Refugee Day, we honor the strength and resilience of the more than 50 million people around the world who have fled war, persecution and human rights abuses," wrote John W. Ashe, president of the UN General Assembly. "This day marks an opportunity for the international community to recognize the plight of millions of uprooted families across the globe.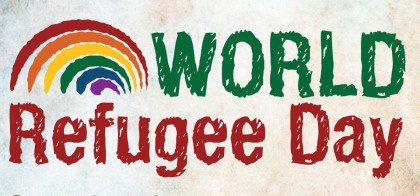 Although the focus of June 20 is on refugees, "Immigration" itself has been a hot button issue in recent years. War, natural disasters, religious persecution and simply the age-old desire for a better life for one's children have fueled migration from seemingly all corners of the world.
The challenges of immigration were topics of discussion at the 2013 North American Continental Conference and again at the 2014 US Provincial Chapter. In response to those discussions a committee of SCJs from the US and Canada was established earlier this year.
Its goal?
"To develop a Dehonian action in response to what refugees and immigrants are experiencing," said committee member Fr. Richard MacDonald, SCJ.
One of the committee's first projects centers on people's individual immigration stories. In the past three months they have collected over 70 stories from SCJs and those with whom they minister. These stories will be compiled in a book to be shared later this year.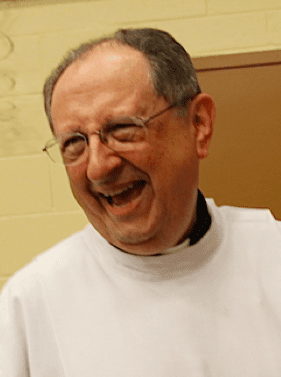 "When I hear of their [new immigrants] struggle to find a home here, I am reminded of my own father who, when he arrived in Canada, worked in a park selling soft drinks," wrote Fr. Jim Casper, SCJ, of Toronto. "[My father] shared with us that while he was watching a baseball game in the park for the first time, a stranger sat beside him and asked: 'What is the score?' My father did not understand the game, and had no idea how to answer. So the stranger moved to another place.
"The message that my father received was that if you do not understand what is happening, you do not fit in here."
Fr. John Czyzynski, SCJ, a member of the immigration committee, said that "What stands out for me when I hear immigration stories is that often people are not treated as persons with the dignity that is theirs as children of God.  They become a number, a case.  I heard stories of people trying to escape terribly dangerous situations and they are treated like dirt.  I find myself raging inside because I hear stories of people with power who seem to arbitrarily play with peoples' lives. It is as if they have the power to do something to lift up another, to bring joy and peace to another and they choose to beat the other down."
The following are excerpted from some of the immigration stories and reflections submitted:
Fr. Peter Sanders, SCJ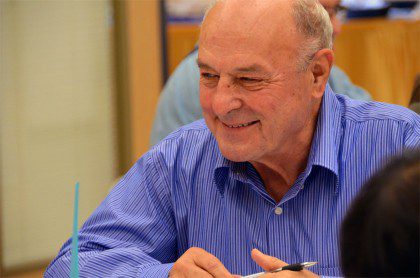 Immigration always has an aspect of being in no man's land. One leaves his or her familiar territory, language customs, social contacts, friends and climate to move to a new situation where these elements are different. However it takes time to adapt to the new circumstances. It is a time of being lost. One grieves the loss of the familiar, while trying to integrate the new.
When my parents moved to Canada from the Netherlands with their 12 children in 1956 each one of us lived this experience differently. For me it was the moving from one seminary to another, and even though they were both seminaries, the adaptation was considerable. For my mother it was less severe than for my dad. In the Netherlands she was totally preoccupied with the family, and this was much the same in Canada. For my dad it was more difficult. He had been a prosperous farmer. He was extremely well respected and appreciated in our village and in the whole region. When he came to Canada, he was a nobody. No one knew him. He worked as a common laborer on the 401 highway, in a fertilizer factory, as a hired hand on farms. It took years to reestablish himself as a farmer, and gain the appreciation and respect that he had left behind in the Netherlands.
Each immigrant lives his or her immigration uniquely; each one has his or her own story.
Fr. Johnny Klingler, SCJ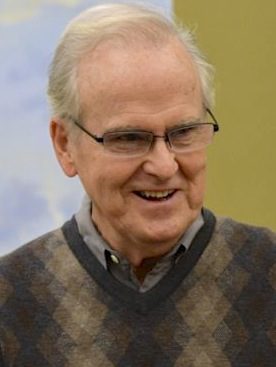 When I was in Rome [Fr. Johnny served on General Council], I met many Ethiopians.   They came into Rome illegally, hoping to immigrate to the United States, Canada or Australia where members of their family lived.  So many of them were living and sleeping outside of the train station.  A call came from the Vatican to all religious communities asking them to give them room and board.
"We had seven to ten men living with us in the Generalate.  I was able to visit them often. I had parties for them and picnics in a nearby park.  I took a few to visit my Roman friends.  They told me about their lives and family and their culture.  We got to know each other fairly well. Most of them were able to immigrate. I have kept in touch with two of them.  I visited one of them in New York and San Francisco.  He visited my family in New Jersey."
Frater Joseph Vu, SCJ: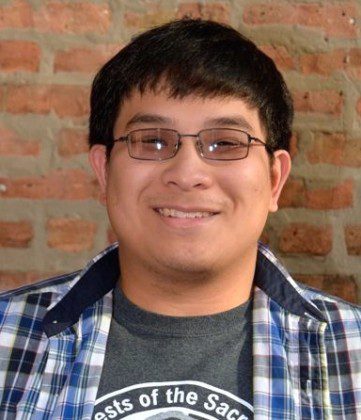 My parents were part of the "boat people" who were refugees after the end of the Vietnam War on 1975. They were part of the last group of refugees because soon after 1985, the surrounding countries near Vietnam started to not accept any more refugees. My parents found their way to Chicago with only the clothes on their backs and it was a huge struggle for them. By the time I was born, my father was working three jobs. My mom took me with her to her day job, which helped make ends meet. As it is told to me, for the first year of my life, I only saw my dad on the weekends when my mom would take me, because he basically worked nonstop those three jobs. This story humbles me every time I think about it.
A number of parishioners who I've encountered are also in similar situations. It saddens me that there are policies in place that prevent them from earning a fair wage. The parents of these families are forced to work odd jobs of all sorts and at all hours of the day. I know of one particular mother who has difficulty balancing work and being present to her girls at home. Her husband works long hours and she does too, and they are barely keeping afloat.
Fr. Paul Tennyson, SCJ: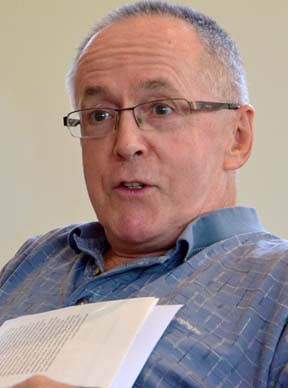 Few countries in the world have felt the impact of immigration more than Canada. In 1950 Canada had a population of about 14 million people and by the end of 2015 it will be close to 40 million. We can attribute much of this dramatic increase to immigration. For all intents and purposes we are a country of immigrants. In fact, the majority of Canadian families have only been here for two or three generations. My grandparents all immigrated to Canada in the early 1900s from Britain and Belgium in order to make a better life for themselves.
My family settled in Oakville (just west of Toronto) around the year 1915. Oakville was a very small municipality between Toronto and Hamilton until the late 1940s when the Ford Motor Company decided to build a large automobile manufacturing plant. This marked the beginning of a period of unprecedented industrial growth. There were jobs aplenty and virtually overnight Oakville became a lightening rod for immigration.
Most of the people I grew up with were recent immigrants from Britain, Italy and Portugal. For the most part, the thing I remember most about those years is how hardworking those new Canadians were. It was not uncommon for two or three families to share a house as they started their new lives here in Canada and usually within a few years they all owned their own homes.
Over my years I have listened to recent arrivals to our wonderful country being referred to in less than flattering terms. I was part of that chorus when I was much younger and considerably more uninformed. It's almost too convenient to vilify and blame all our social ills on the newest arrivals when the truth is much the opposite.
We live in one of the most culturally diversified countries in the world and I believe we have a grave responsibility to ensure that those same opportunities given our families are there for those who continue to need a new beginning.
Fr. Steve Pujdak, SCJ (as shared with Frater Juan Carlos Rojas Castañeda Rojas):
Fr. Steve's parents were both first generation Americans, his father's family immigrated from Poland and his mother's from Ukraine. During the period in which his parents met, Polish people and Ukrainian people did not usually get along very well. But this particular couple shared something in common: both were deaf and were attending the same school for deaf people. So for his mom and dad nationalities were not a real concern. Their meeting was a beautiful experience because many times when young people meet, the language they speak, even their accents, can be a barrier. But in this case the lack of communication via spoken language helped bring together two people who did not care about nationalities; they fell in love and got married.In a humorous way, Fr. Steve remembers that in his fifth year of school the curriculum had a class in the Polish language. Because Fr. Steve came from a Polish background, it was easy for fellow students and teachers to assume that he had some knowledge of the Polish language and many people were surprised that neither Fr. Steve nor his brother knew Polish. Fr. Steve used to answer: "Well my parents did not speak Polish, in fact they did not speak even English because they are deaf." Because of this story, Fr. Steve explained that his first language was not Polish or English but sign language. They were immigrants to the hearing world.
Fr. Jan de Jong, SCJ: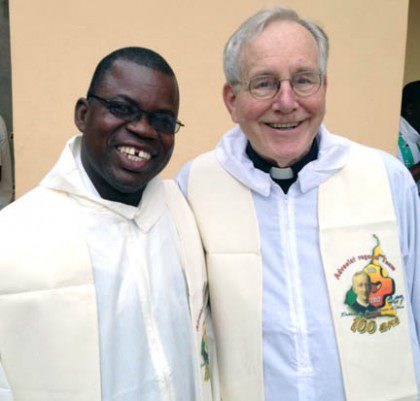 After lengthy negotiations between the US Province and the US Department of Immigration I was finally able to board a Pan Am flight from Amsterdam to Chicago.  It was September 2, 1969. In June of that year I had obtained my doctoral degree in Moral Theology at the Alphonsianum in Rome. At that time I was invited to replace Fr. John O'Connor, SCJ, who had been teaching moral theology at Sacred Heart Monastery [now Sacred Heart Seminary and School of Theology]. He was elected to the General Council in Rome. The invitation appealed to me. I was young (32 years old). I thought that Milwaukee was not too far from New York, maybe a two-hour bus ride.
How mistaken I was! I recall going to the American consulate for my visa application. In the waiting room there was a magazine about the particularities of the 50 states and I found out that Wisconsin was the dairy state of the USA! I had seen enough cows in my home country. But I left Holland full of excitement and expectations about going to the New World.
After a 10-hour flight with a stop in Shannon, Ireland, I arrived at the busy airport of Chicago. Soon I discovered Fr. Jack Nitzki, SCJ, who came to pick me up to bring me to Hales Corners. But first we were to go out for supper. That was my first shocking experience. It was a steak house. I had my first Brandy Manhattan and my first T-bone steak. I was overwhelmed. Dead tired, I arrived at the monastery with Fr. Jack where I was welcomed by the whole community. I was dressed in a nice blue suit and tie. Right away the superior offered me a fresh clergy shirt, American style.
Fr. Pat Lloyd, SCJ: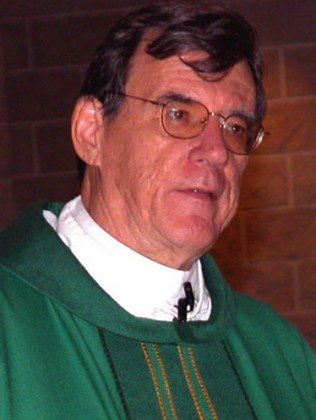 Around the year 2000, Christ the King Church in Horn Lake-Southaven, in northern Mississippi, welcomed the Mexican immigrants that began to move into the area. They came directly from Mexico, spoke little or no English, and were looking for construction jobs. Desoto County had become a rapidly growing area. When the Priests of the Sacred Heart proposed having a Sunday Spanish Mass at Christ the King, the parishioners were quite receptive to the idea even though almost no one at the parish spoke Spanish.
At the first Masses about 50 people showed up, mostly men. Their families were still living in Mexico and the men came up to earn money to send back to support their families.  As time went on the numbers increased until there was a full church at the Spanish Mass and some of the men brought their families from Mexico. The children particularly were quick to learn English. Sometimes they would act as interpreters when their parents needed to speak to a priest.
The parish then began to build a new and much larger facility further south of town on Church Road. When the parish finally moved there, the Spanish Mass continued to grow until even the new church seating 800 was full for the Spanish Mass. Our new parishioners formed their own very talented and exuberant choir, altar servers, lectors and Eucharistic ministers. They formed their own quasi-pastoral council and worked with the parish staff in providing for the spiritual needs of our Spanish-speaking members. The Spanish Mass was also an occasion and place for them to gather together socially. Soon, our Mexican members had a full range of church needs: baptisms, first communions and quinceañeras.
This does not mean they were separated from the Anglo members. The parish scheduled religious education classes between the 10:00 am English Mass and the 11:30 am Spanish Mass so that the children (who now could speak English) could have classes together. The Mexican members also joined in helping at the annual parish bazaar. Most popular was their large piñata where both Anglo and Mexican kids took turns trying to break it open. They also offered several food booths of Mexican foods (many of them worked in local Mexican restaurants that sprung up in Southaven).
The parish sponsored a special Spanish Mass on December 12, the feast of Our Lady of Guadalupe. So many Mexican people came that there had to be police directing traffic onto the church grounds. Even Interstate 55 was backed up at the exit ramp for Church Road because so many cars were exiting to get to Christ the King Church.
In these beginning years of welcoming our most recent arrivals to our area, the Anglo community displayed a welcoming attitude and cooperation to such an extent that Mexican arrivals felt they had found a new home at Christ the King Church.
Fr. Richard MacDonald, SCJ: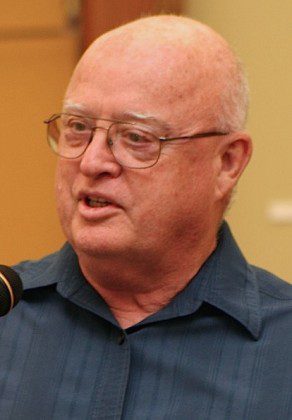 When I grew up in Detroit, born of Canadian parents, there were no stories about immigration or "border issues" in my family.  We went through the tunnel between Detroit and Windsor or we traveled the Ambassador Bridge, and no one seemed anxious or nervous about the things that were hidden in the diaper bag to bring to my French Mimi or to take back to our house.
I can honestly say that my passion and concern for what was going on here in the United States began to surface when I came to South Texas in 1975.  I was 36 years old.  Suddenly I saw behavior that was so different from the ports of entry in Michigan and Ontario. The "white folks" like myself were waived through the border crossings but the "brown skins," the Mexican people, were questioned at the airports, in stores, on the street, etc.  And as I came to learn, the majority of the Hispanics living here were born in Texas.
I went to get my glasses checked one day and the Irish-born optometrist, heavy accent and all, told me that he was in the United States illegally with no papers but no one ever spoke to him about it.
I say all this, to share with you how it happened that I became much more passionate about the unjust and offensive behavior that I was observing. In recent years I became even more aware of problems in other international situations. I also realized that there was much for me to learn. In the last two years, to have nearly 70,000 unaccompanied children enter the United States and to realize that so many of these children are now confined to some kind of detention or prison situation is maddening.  I feel embarrassed that we see so much apathy and indifference when it comes to caring about these realities. It is not an easy reality to analyze nor can it be easily fixed.  I pray that I can turn my own feelings into something that might be helpful, at least in the opportunities that I might have.
---
All people are deserving of respect and justice, and they have a basic right to enjoy, here on earth, the conditions which nourish their intellectual, moral, and spiritual life. They have a right to daily bread for themselves and their family. They have a right, equally and even more so, to humane treatment, to a sufficient degree of education and liberty, and to the opportunity to worship and serve God.
-Fr. Leo John Dehon, The Christian Social Manual