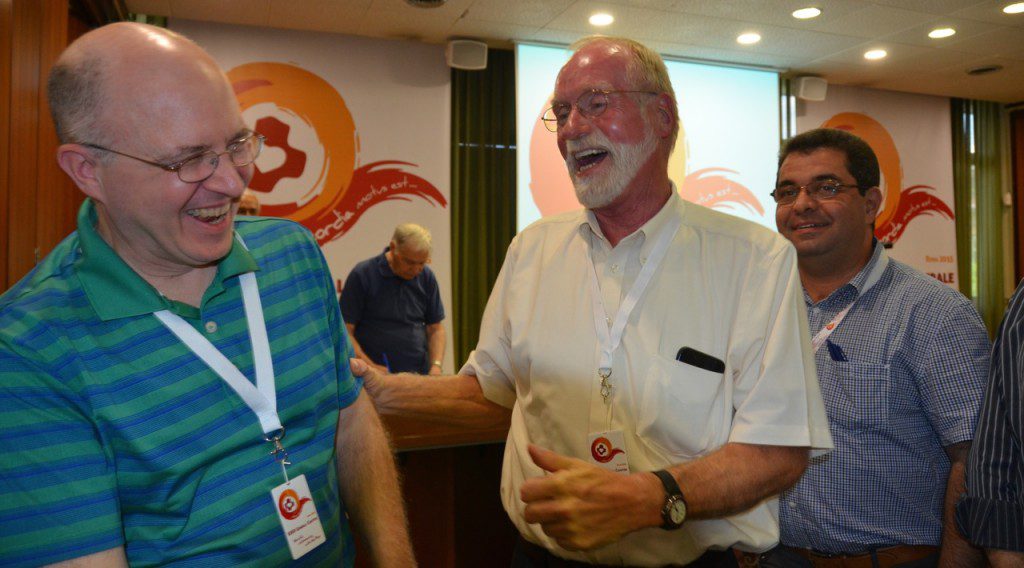 With the election of Fr. Stephen Huffstetter to the General Council in Rome, Fr. Ed Kilianski becomes the interim provincial superior of the US Province until the province election assembly August 24 -28.
"In a spirit of Ecce Venio and Fiat, I humbly accept this responsibility," wrote Fr. Ed to members of the province. "I promise you that I will do my best to serve each of you and our province."
An early call to the priesthood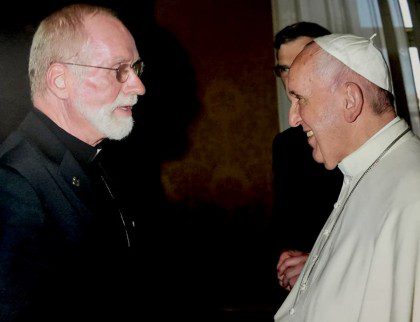 Fr. Ed Kilianski, 60, has been in vocation ministry, served as province justice and peace director and in parish ministry.  He was professed in 1975 and ordained in 1983.
"When I was seven years old, Pope John XXIII died and on the radio they said that he wanted to be a priest when he was 11 years old," said Fr. Ed.  "I said to my mom and dad that, 'I'm only seven and I want to be a priest, does that mean that someday I'll be the pope?'
"They laughed as everyone does when I tell the story but somehow I knew that one day I would be a priest."
He told that story to parishioners when he introduced himself as the new pastor of Our Lady of Guadalupe parish in Houston, Texas in 2008.  He came to the assignment after a six-month study sabbatical in Mexico to improve his Spanish language skills.  Although he had done several month-long study sessions, it was the extended time in Mexico that strengthened both his language skills and his call to Hispanic ministry.
"To be immersed in Spanish for six months; to celebrate the Mass and get to know the people; this made a huge impact on me," said Fr. Ed.  "I just felt that it was where the Lord was leading me, where I was being called in ministry."
A ministry of service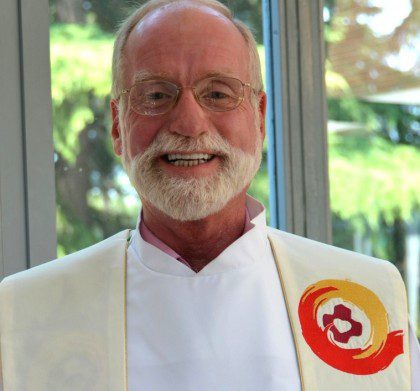 "For me, I see provincial administration as a ministry of service," said Fr. Ed. "In Spanish, there's an expression that is used everywhere in Mexico which says, 'Para servirles.' in order to serve you. As a Priest of the Sacred Heart, I am here to serve."
In the months ahead Fr. Ed will be serving in two capacities: as pastor of OLG and as interim provincial superior.
"I respectfully ask for your support and understanding as I juggle duties with the parish and the province," he wrote to SCJs."Be assured of my prayers as I ask for yours during these months of transition. This is a new experience for all of us."
Reflecting on the recently completed General Chapter he wrote that "the General Chapter was an amazing experience of our internationality and interculturality as a congregation. We are young and vibrant in many parts of the world. We can also be very proud of our new superior general, Fr. Heiner Wilmer, and his General Council."