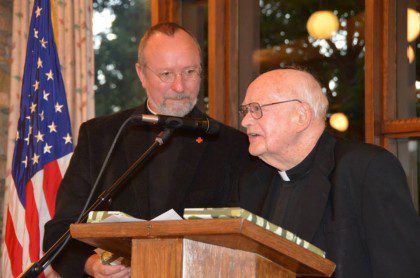 Fr. Frank Clancy, 83, died May 17, 2015 in Franklin, Wis. He had been struggling with health issues for a number of years.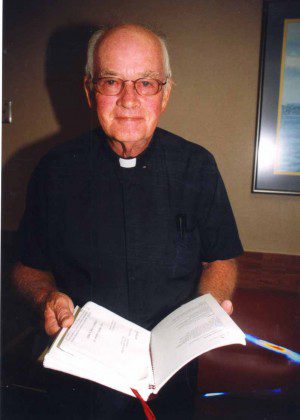 Originally from Chicago, Fr. Frank and ministered first as a brother with the community in assignments at St. Joseph's Indian School and Divine Heart Seminary.
His next assignment was also at a school, but this time as a student. He was a seminarian at Sacred Heart Seminary and School of Theology and ordained in 1974.
Fr. Frank served in parish ministry in South Dakota, Wisconsin and Texas. As a parish pastor he often did visits to the sick and found that it was something to which he felt he had a special call. Fr. Frank enrolled in CPE (Clinical Pastoral Education) and served as a hospital and prison chaplain in Willacy County.
For the past several years he had been a member of the Sacred Heart community at SHML, though last year he returned to Texas to celebrate his 82nd birthday with parishioners at Our Lady of Guadalupe, Raymondville.
In 2013 Fr. Frank celebrated his 60th anniversary of vows.