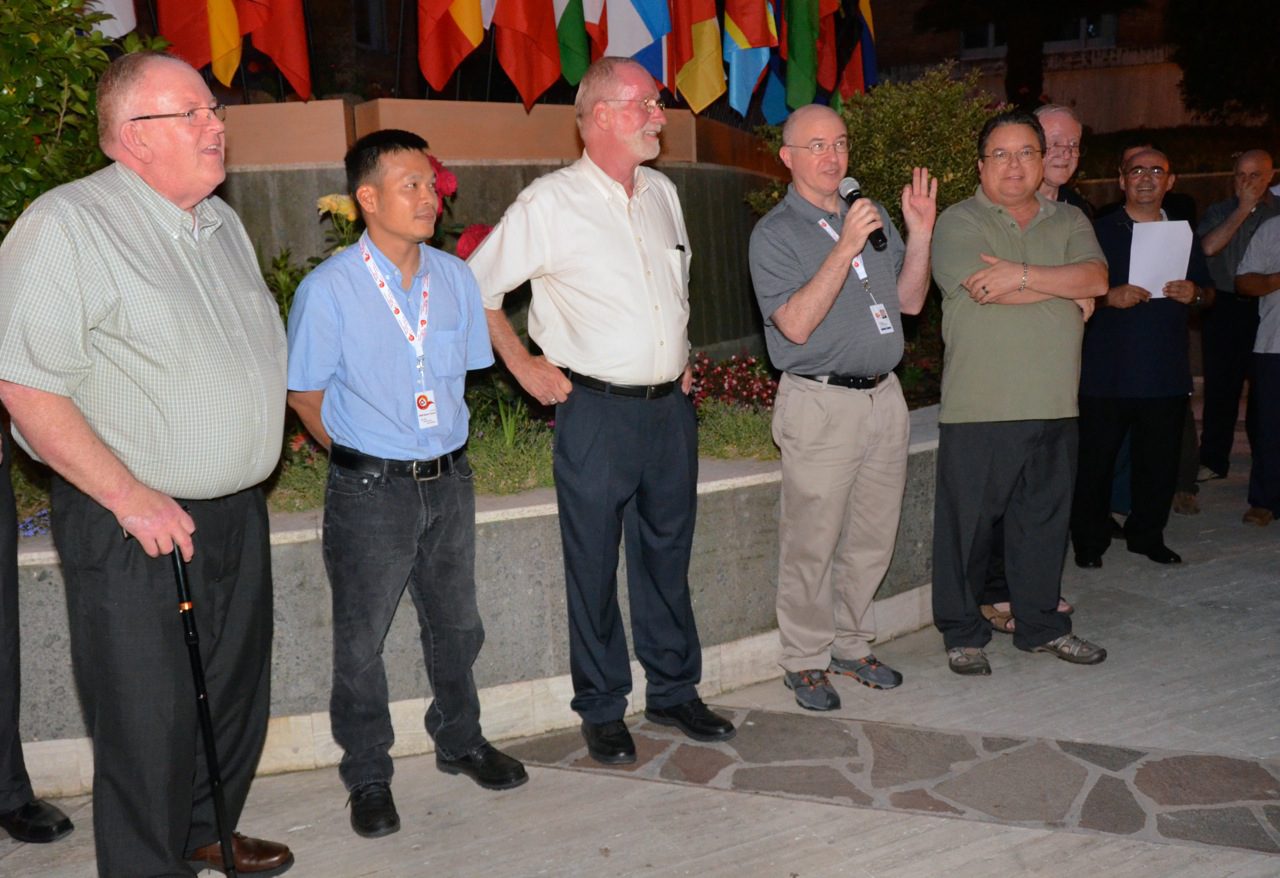 General Chapter begins!
The 23rd General Chapter began last night (May 17) with an introductory gathering of delegates and staff. Today –– the first full day –– is a time for retreat and the opening Mass. The "business" of the chapter starts on Tuesday with the superior general's report.
Fr. Stephen Huffstetter, Fr. Ed Kilianski and Fr. Duy Nguyen represent the US Province at the chapter. For all of them, it is their first. Also at the chapter is Dn. David Nagel, who is there the first week as a part of his work with the General Finance Commission. Among those assisting at the chapter are Fr. Jack Kurps (liturgy) and Fr. Bernie Rosinski (translations). The elder statesman of the North American contingent, this is Fr. Bernie's fifth chapter. He attended one as a delegate, and at others served in staff roles, including work as the vice general secretary.
Representing the Canadian Region are Fr. Bill Marrevee (regional superior) and Fr. Claude Bédard.
News from the chapter
Reports from the chapter will be posted at the general website. Photos will be available on the Generalate's photo site.
Check the congregation's Facebook page (Dehonians Worldwide) for links to information on the general web and photo sites, but also to other postings as they are available. You do not need to be a member of Facebook to view the page.
The General Chapter concludes on June 6. Elections for the new administration are scheduled to begin on May 25.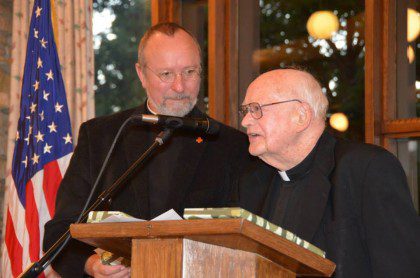 We remember Fr. Frank Clancy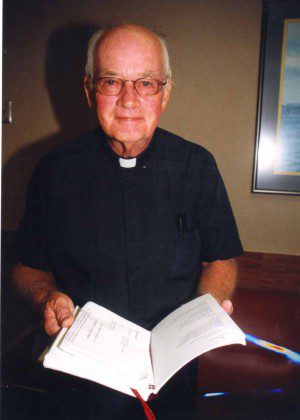 Fr. Frank Clancy, 83, died yesterday (May 17). He had been struggling with health issues for a number of years.
Originally from Chicago, Fr. Frank and ministered first as a brother with the community in assignments at St. Joseph's Indian School and Divine Heart Seminary.
His next assignment was also at a school, but this time as a student. He was a seminarian at Sacred Heart Seminary and School of Theology and ordained in 1974.
Fr. Frank served in parish ministry in South Dakota, Wisconsin and Texas. As a parish pastor he often did visits to the sick and found that it was something to which he felt he had a special call. Fr. Frank enrolled in CPE (Clinical Pastoral Education) and served as a hospital and prison chaplain in Willacy County.
For the past several years he had been a member of the Sacred Heart community at SHML, though last year he returned to Texas to celebrate his 82nd birthday with parishioners at Our Lady of Guadalupe, Raymondville.
In 2013 Fr. Frank celebrated his 60th anniversary of vows.
Please remember
Jim Marx, the uncle of Br. Duane Lemke, died unexpectedly last week. The initial prognosis was brain cancer; though he and his family were unaware of his condition.
Also, Fr. Guy Blair requests prayers for his niece, Christina Havens, who delivered a stillborn infant last week. He was named James.
Schedule notes
The office will be closed on Monday, May 25, for Memorial Day. There will be no Fridge Notes published next week.
Starting May 29 the Provincial Offices will go on a summer schedule, closing on Fridays at noon (staff work longer days Monday through Thursday during the summer to allow an early start to the summer weekends).
June birthdays
Since there won't be a Fridge Notes next week, we will publish the June birthdays this week. They include: Fr. Vincent Suparman (52) on June 5, Fr. Ed Griesemer (85) and Br. Ben Humpfer (71) on June 9, Fr. Roger Phaneuf (77) on June 12, Fr. Yvon Sheehy (65) on June 18, Fr. Nick Brown (73) on June 22, Fr. Paul Tennyson (72) on June 23, Br. Matt Miles (76) and Fr. Francis Vu Tran (39) on June 26, and Fr. J. Claude Bédard (75) on June 28.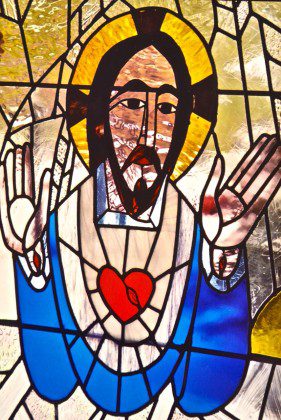 Meditations on the Sacred Heart
During the month of June the Dehonian Associates office will send short reflections on the Sacred Heart taken from the founder's writings. Just as with the Lenten meditations, all SCJs in North America will receive mailings. To add someone else to the list, click here.
Fr. Dehon's meditation on the Ascension
Fr. Jim Schroeder translated a meditation about the Ascension by Fr. Leo John Dehon. It is from the founder's 1909 booklet The Year of the Sacred Heart.
Click here to read it.