"There are no big or small crosses; there is only very little love or great love.  Let us love, and then it will be easy for us to climb the hill of Calvary and heavy crosses will become light."
Leo John Dehon, SCJ, Crowns of Love for the Sacred Heart II, 1st Mystery, 1st Meditation
---
Ash Wednesday
This coming Wednesday, February 17, is Ash Wednesday. Fr. Ed Kilianski, SCJ, will join students and staff at Sacred Heart Monastery and School of Theology in a Day of Recollection, presenting two talks and preaching at the Ash Wednesday Mass.
The Day of Recollection is closed to the public; however, the talks and liturgies can be viewed via YouTube livestream. There are three livestream links for the day, one for the morning session (beginning with morning prayer), one for the Mass, and one for the afternoon session (concluding with mid-afternoon prayer).
Morning: 9:15-10:30 AM (https://youtu.be/dWzuu8BBXPE)
Holy Mass: 11:00 AM – 12:00 PM (https://youtu.be/hTM81QHeAP0)
Afternoon: 1:15–2:30 PM   (https://youtu.be/c4L_hCr6IK4)
"For Lent I am going to…"
"What are you giving up for Lent?" is a question often heard at this time of year. Last week we posed the question to students and staff at Sacred Heart Seminary and School of Theology. There were some of the usual responses about giving up sweets or coffee, but many also talked about the idea of "taking on," taking on more prayer, more time with God; taking on a greater sense of being present to others.
Our thanks to the formation community AV crew who put this video together. Click here or on the image above to view it.
What are you doing for Lent this year?
REMINDER: Lenten reflections
Starting with Ash Wednesday on February 17, and continuing through Easter Sunday on April 4, the province is offering a twice-weekly e-blast titled "Preparing for the Resurrection." Sent by email, each includes a reflection on the readings of the day by an SCJ or student.
Everyone who receives the Fridge Notes will automatically be included on the mailing list of the Lenten mailing. If you prefer not to receive it, there is an "unsubscribe" option on the email. You can also click here to unsubscribe before the mailing begins.
Click here to add someone to the mailing list for Lent.
Please remember
+ Gijs Bon, the brother-in-law of Fr. Jan de Jong, died February 10. He was 87 and was in hospice care. Gijs was the husband of Fr. Jan's sister, Tiny Bon-de Jong, who died four years ago. Fr. Jan noted that the cremation of Gijs remains will take place tomorrow, February 16, in Emmen, Holland. Fr. Jan extends his gratitude and appreciation for the prayers and support he received from SCJs and friends in North America.
+  Fr. José Francisco Schmitt, a member of the Brazil – Sao Paulo Province, died February 14. He was born in 1942, professed his first vows in 1965 and ordained in 1971.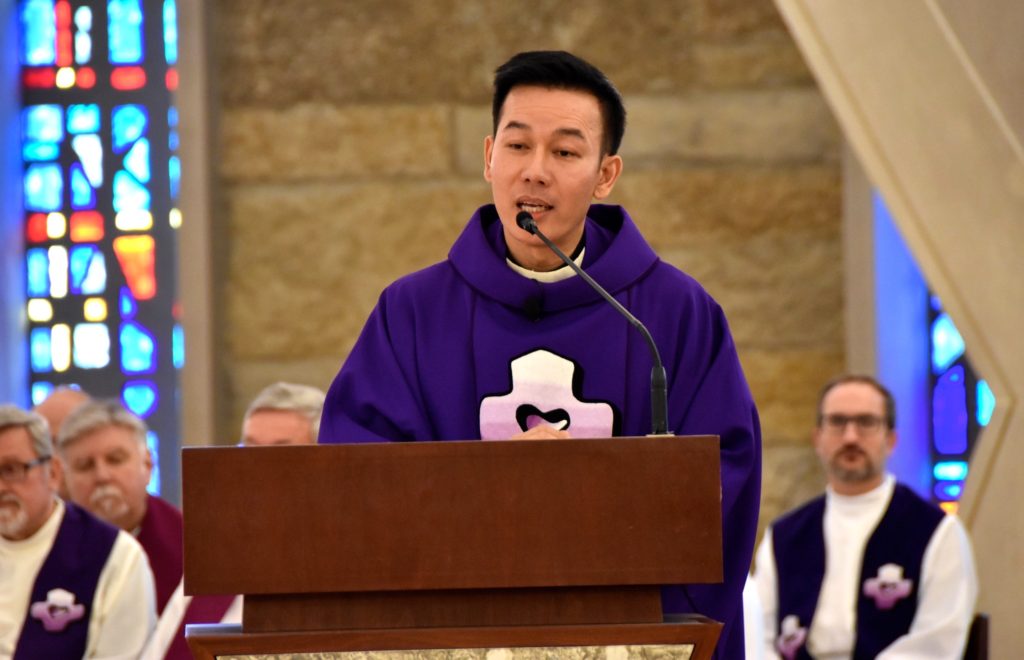 SCJ reviews two books that address gender roles and stereotypes
Fr. Vien Nguyen, SCJ, vice rector of Sacred Heart Seminary and School of Theology, recently had two book reviews published by RBL (Society of Biblical Literature).
Concerning Ilan Peled's Law and Gender in the Ancient Near East and the Hebrew Bible, Fr. Vien notes that "the book offers insights into the world of ancient societies and the manner in which ancient people used legal institutions to dictate a population's gender customs and sexual
behaviors… Research on ancient law and gender has often been done separately. Publications on the conjunction between law and gender are relatively meager. Thus, this treatment of the
interrelationship of law and gender is commendable and a welcome contribution to legal and gender studies. The book offers an impressive scholarship and reflects in-depth knowledge of the ancient texts."
Click here to read the full review.
About Febbie C. Dickerson's Luke, Widows, Judges, and Stereotypes Fr. Vien writes that "The book is a welcoming, stimulating addition to the topic of stereotypes at the time the United
States and the world are fraught with ongoing concerns about racial injustice and systematic racism. Dickerson's book is a provocative read for those familiar with and new to this arena and is a fine case study of contextual engagement with Scripture. Dickerson reminds readers that everyone interprets the scriptural text differently and encourages readers to discern their contexts and perspectives and create their own voice."
Click here to access a PDF of the full review.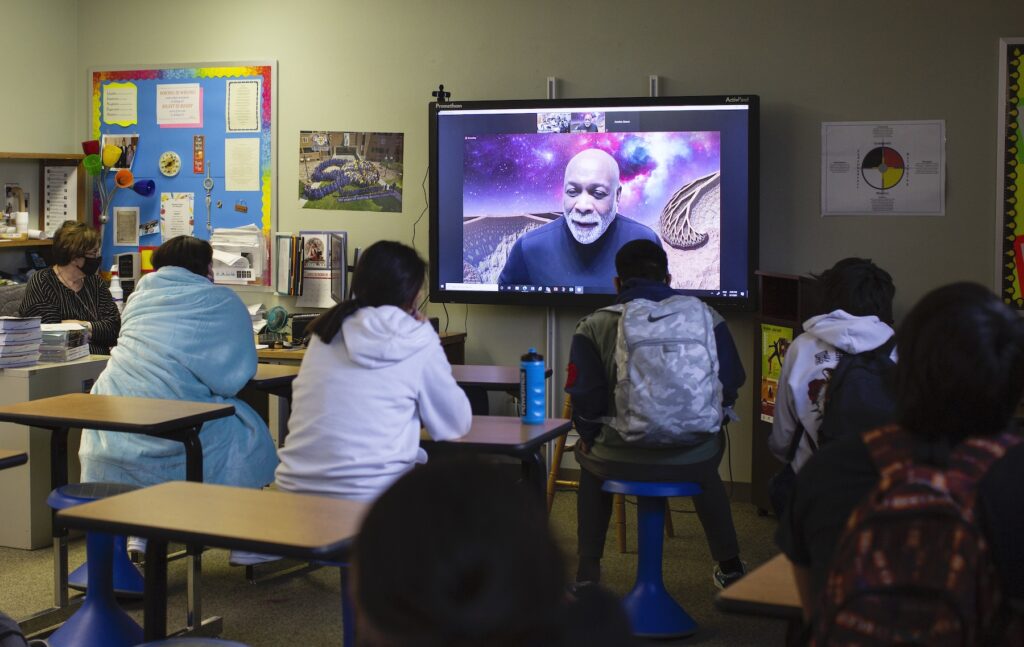 Artist in "virtual residence" at St. Joseph's
From February 1-5, St. Joseph's Indian School welcomed Lawrence Diggs back to campus as part of the South Dakota Arts Council Artists in Schools and Communities Program. Diggs is a well-known writer, designer and editor from Roslyn, S.D. He has worked in radio, television and public performance for more than 40 years and is the designer and editor of the South Dakota State Poetry Society's annual chapbook.
During the residency, Diggs provided instruction to 7th and 8th grade English classes via Zoom, helping students find new ways to express themselves through poetry. The student poetry will soon be put into a book.
"I get a deep and ecstatic satisfaction from students learning even one little thing about themselves or overcoming some block that was keeping them from progress in their lives," said Diggs. "I believe poetry can be a tool to accomplish these goals."
The visit was made possible in part through the South Dakota Arts Council Artists in Schools & Communities (AISC). AISC is a residency program for K-12 schools and community organizations, with matching funds from the South Dakota Arts Council.
Best non-profit
Speaking of St. Joseph's Indian School, congratulations to the school for recently being named the "Best Nonprofit by the Chamberlain-Oacoma Area Chamber of Commerce. "When it would have been easy to take a 'sit tight and see what happens' approach to the pandemic, the organization exercised foresight in every measure," said representatives of the Chamber of Commerce.
Happy Lunar New Year!
This past weekend the community at Sacred Heart Monastery celebrated Lunar New Year (Tet) with many of the traditions of our Vietnamese students and SCJs. Asian food was served up alongside Valentine's Day chocolates. Click here or on the image above to view a video montage of the celebrations.
Happy Year of the Ox!! May it be a year of much luck and joy.
Click here to subscribe to the weekly news (Fridge Notes) via email