Happy Thanksgiving!
The Provincial Offices will be closed Thursday and Friday (November 26-27) for Thanksgiving. Have a blessed holiday!
What are you thankful for?
Our formation community continues its video work, this time interviewing several members of the SCJ community living at Sacred Heart at Monastery Lake. In a year with many challenges several Dehonians – Fr. Jim Brackin, Fr. Ed Kilianski, Br. Ray Kozuch, Br. Peter Mankins and Fr. Tony Russo – reflect on that for which they are thankful. Click here or on the image above to view the video.
SCJ Remembrance Day
In the United States, November 26 is Thanksgiving. However, throughout the congregation November 26 is commemorated as "SCJ Memorial Day," a time to remember in a special way those SCJs who have given their lives in ministry. Among them were Bishop Joseph Wittebols and 27 other SCJs who died during the 1964 Simba rebellion in the Congo. November 26 is the anniversary of the bishop's death.
Other SCJ martyrs include Fr. Paul Punt. Originally from the Dutch Province, Fr. Paul went to Brazil in 1936 to complete his seminary studies. After his ordination in 1941, he remained in the country to serve in parish ministry. In 1968 he was assigned to Tamandaré, where, besides parish ministry, he also became involved in the coastal town's fishing industry. Concerned that fishermen were being taken advantage of, he organized them into a cooperative, initially serving as its president.
Besides fishing, Tamandaré was also a hub for smuggling. Worried about the effects of the crime industry on his parishioners, Fr. Paul often spoke out against the smugglers. In the wake of threats against him, his provincial superior encouraged Fr. Paul to leave the area but he would not. On December 15, 1975, he was killed. Although official reports list the shooting as a simple act of violence, the people of Tamandaré are steadfast in their claim that he was silenced by people involved in organized crime.
Click here to access postings on the congregational website about Dehonian Memorial Day.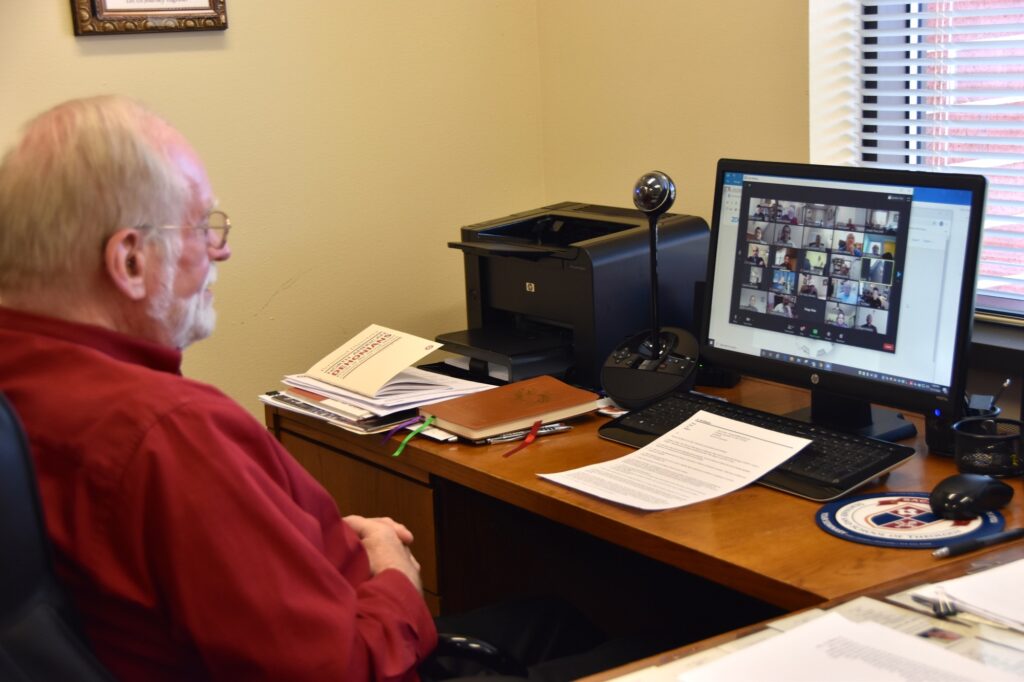 Being present, virtually
Adapt, adapt, adapt! That is the mantra of 2020 as people throughout the world make adjustments due to the pandemic. Liturgies and ceremonies are livestreamed, classes are online, and even family gatherings have moved to Zoom. On November 17, the US Province held its first virtual assembly with SCJs in active ministry. Joining them was Fr. Stephen Huffstetter, SCJ, vicar general.
"This is such a treat for me," he told the group. "It is so good to see your faces, to hear your voices."
Approximately 40 people took part in the virtual assembly. SCJs talked about the impact of the pandemic on themselves personally, their communities and ministries. "It is a challenge, everything we do is colored by COVID," said Br. Duane Lemke, SCJ.
Many SCJs talked of COVID fatigue. Pastors spoke of food pantries that have had greater demands during the pandemic. Others asked for prayers for family members who are battling COVID-19, including the father of Fr. Andrzej Sudol, SCJ, who is struggling with the disease in Poland.
Fr. Quang Nguyen, SCJ, vocation director, talked of the challenge of doing a ministry that is often centered on personal visits. Even the admissions process has gone virtual. For the first time, an applicant to candidacy will do all of his interviews online and/or by phone. [The applicant was accepted; see the notice below.]
In northern Mississippi, parishes are not only livestreaming liturgies in Spanish and English, but also starting a YouTube channel to share Advent talks and other materials.
Fr. Praveen Kumar Richard, SCJ, spoke about the adaptations made to keep children and staff safe at St. Joseph's Indian School. All students have been issued Chomebooks to facilitate at-home learning as needed. In December, students will go home for an extended break and then quarantine upon return.
SCJs reflected on the situations in other countries, where some Dehonian communities have seen their members hospitalized with COVID-19; some have died.
"We need to continue to support each other, to keep each other in prayer," said Fr. Ed.
It was an assembly that had no significant agenda, no planning committee. It lasted less than two hours. "But it was so important for us to see each other, to connect with each other, it has been so long," said one SCJ.
"Being present" ended up being the theme of the November 17 assembly; being present when we can't be present together.
Click here to read more on the province website.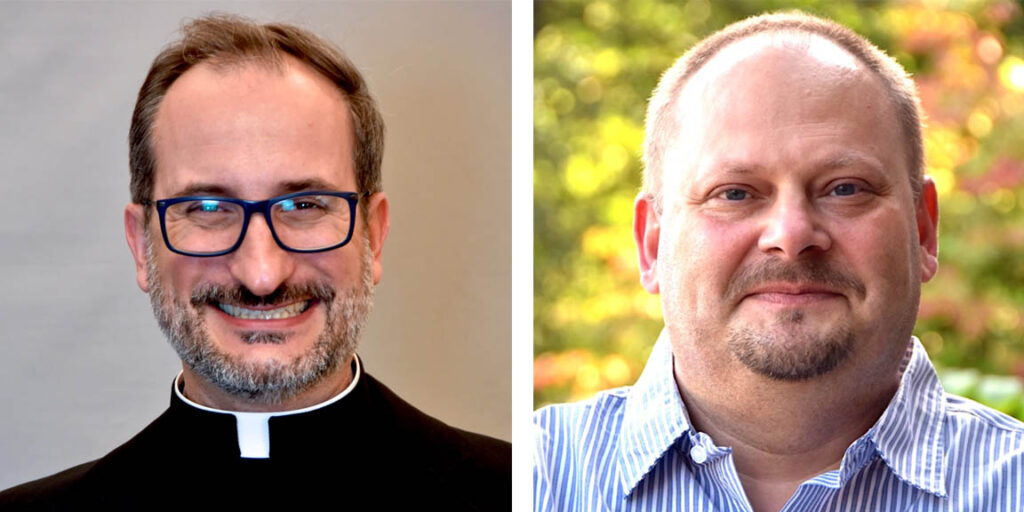 Welcome to the province!
The US Province welcomes two new members: Fr. Rafael Querobin, SCJ and Fr. Jerzy Mordalski, SCJ. Their transfers (Fr. Rafael from Brazil and Fr. Jerzy from Poland) were approved by the general administration last week. Both minister at Our Lady of Guadalupe in Houston.
"Ever since I was a candidate for the Congregation of Priests of the Sacred Heart, I delighted in hearing the stories of the many SCJs who served as missionaries in other countries," said Fr. Rafael. "In 2005, the superior general sent a letter asking SCJs to consider service as a missionary. I replied to his letter with a 'YES!' and wrote that I would like to go to the Philippines.
"The years passed, and I did not go to the Philippines. However, in 2016, the United States Province sent an invitation to my province asking that Brazilian SCJs consider joining them in community and ministry. My provincial superior asked me if I would like to serve the congregation in the United States. I asked for time to think about it and a month later I said 'YES!' once again.
"I am pleased to be here in the United States, a country of many cultures and diversity like my own country. I am very grateful to the congregation and the US Province for this outstanding opportunity. I am here to serve in the province's ministries and to share our founder's charism with my Dehonian brothers and the people whom we serve."
Welcome to formation!
During the past weekend, the Admissions Board accepted a new candidate for the Priests of the Sacred Heart. Ariel will join the formation program in January and will study at Sacred Heart Seminary and School of Theology. Originally from the Philippines, Ariel has been in the United States since 2016 and is a permanent resident. He has a bachelor's degree in Philosophy and Theology and is currently studying for a master's in Dogmatic Theology at Holy Apostles College and Seminary in Cromwell, CT. During the past semester he has been doing his teaching internship (high school and college level) in Winona, MN. Welcome!!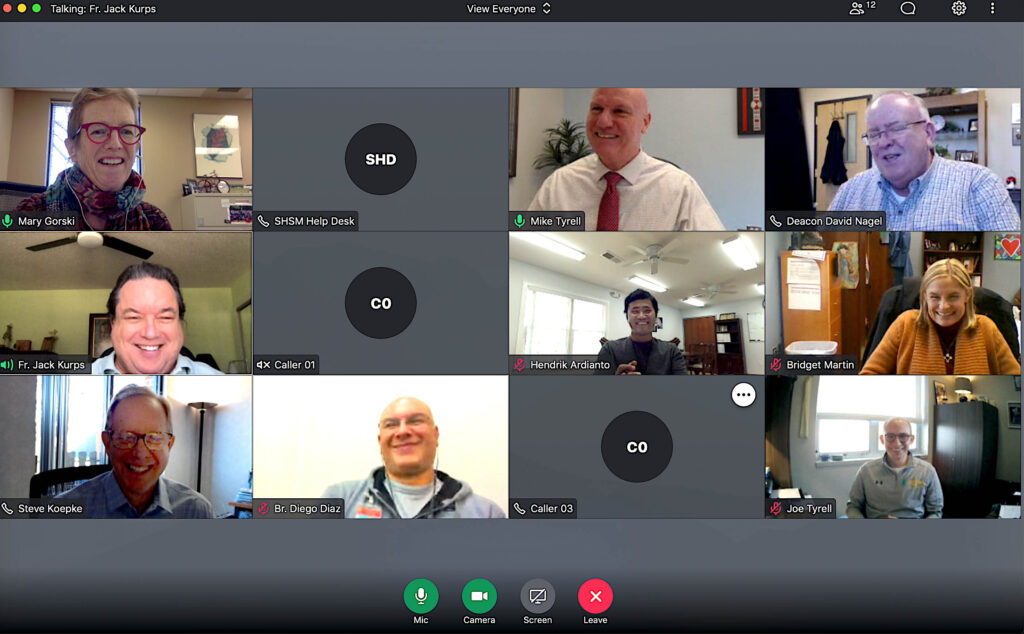 Renewed commitment to sharing Dehonian Spirituality
The Dehonian Associates Committee welcomed four new members during its video meeting last week: Fr. Hendrik Ardianto, SCJ, Br. Diego Diaz, SCJ, Bridget Martin and Joe Tyrell. They join continuing committee members Steve Koepke, Fr. Jack Kurps, SCJ, Dn. David Nagel, SCJ, Mike Tyrell and Mary Gorski. Established in 1994, the committee initially focused its attention on Mission Education Conferences. Mission Education brings together employees and SCJs from throughout the province (and occasionally other countries) to learn about Fr. Leo John Dehon, the Priests of the Sacred Heart and Dehonian spirituality, and how each employee, each person who partners with the SCJs, is key in helping to continue the founder's vision.
Looking toward the future, the committee spoke about the possibility of creating short videos as a means of spreading Dehonian spirituality. Other ideas included partnering with parish DREs to share Dehonian materials, and – of course – initial plans for the next Mission Education Conference. A search committee has been formed to seek a new Director of Dehonian Associates; David Schimmel retired from the position in October.
Click here to access a wide variety of Dehonian resources, including bulletin inserts, an archives of the publication Dehonian Spirituality, seasonal mailings, quotations from Fr. Dehon, Schools in Collaboration materials, and social media graphics on the US Province website.
Please remember
+ Romuald Skowronek, a member of the Polish Province, died on November 18. He was born in 1930, professed in 1949 and ordained in 1954.
+ Fr. Martin Pable died on November 19; he had served at Sacred Heart Seminary and School of Theology for many years. A Capuchin priest of the Province of St. Joseph, he was 90 years old. Funeral arrangements are November 24 at Holy Cross Church, Mt. Calvary, WI. The visitation is at 8:30 a.m., remembrance service at 9:30 a.m. and Liturgy of Christian Burial is at 10:30 a.m.
Keep in prayer
Fr. Bob Tucker, SCJ, had a few setbacks last week and was readmitted to the hospital. Tests are being run to determine if an infection has been the cause of respiratory distress. As of the weekend, he was on full ventilator support. Please continue to keep him in prayer.
Jozef Sudol, the 83-year-old father of Fr. Andrzej Sudol, is struggling with COVID-19. Asking for prayers, Fr. Andrzej wrote that his father "is not getting better. I'm a little worried about him now. I would be grateful for prayers."
Province election input
Fr. Ed Kilianski, SCJ, reminds members of the province to respond to his request for input on next year's scheduled Election Assembly. Miss the letter? Click here to access it on the province website.
Congratulations!
Congratulations to Fr. Willyans Prado Rapozo, SCJ, of the Canadian Region, who completed his master's degree, receiving an "A" on his master's thesis. The thesis topic: "There is One Body and One Spirit. (Eph. 4.4): Challenges and Perspectives of the Roman Catholic-Pentecostal Dialogue in Brazil."

Reflecting on "Fratelli tutti"
"Pope Francis has a way of throwing us off track. He did so with 'Evangelii Gaudium.' He did it again a few years later with 'Laudato si!' And on October 4, the feast of St. Francis, he continued along the same line with his 'Fratelli tutti.'"
The comments are from Fr. John van den Hengel's reflection on "Fratelli tutti" which was published last week on the congregational website. Fr. John is former vicar general of the Dehonians and a member of the Canadian Region.
"Why should Dehonians be interested in the latest letter?" continued Fr. John. "'Fratelli tutti' is the latest of papal writings that fall under the category of social encyclicals. Father Dehon witnessed being present at the launching of this social endeavour of the church in 1891. At the time, because of his close association with Leo XIII, he accepted the mandate to 'preach' these encyclicals."
About the message of this most recent encyclical, Fr. John writes that it is "as unrealistic and far fetched as the Gospel. However, it is the only viable option by going back in order to find our way for the future."
Click here to read Fr. John's full text.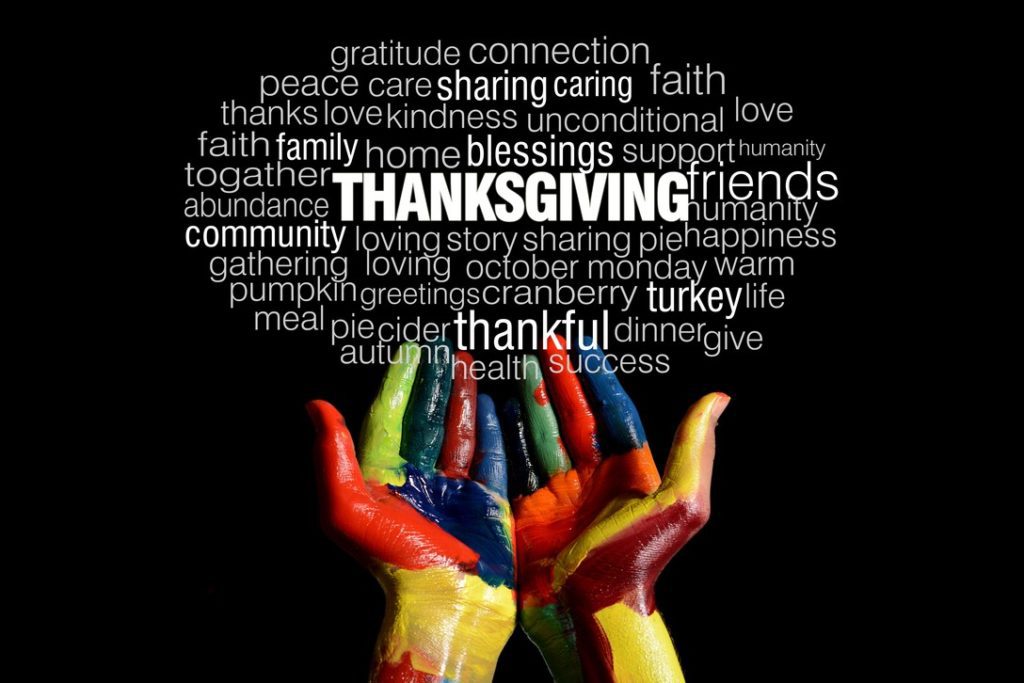 Click here to subscribe to the weekly news (Fridge Notes) via email