Vocation inspired by a miracle
Fr. Albertus Joni, SCJ, is featured in the most recent video produced by our formation community.
Professed in 2006, Fr. Joni credits a miracle for helping him to discover his vocation. When he was 10, he developed a significant limp. Frustrated after doctors were unable to determine a cause, his mother prayed a novena. At the end of her prayers, Fr. Joni's limp disappeared as mysteriously as it had developed.
"God healed me for a reason," said Fr. Joni. "I believe that he will use my legs, my hands, my mouth, my everything to spread his love."
Growing up in an SCJ parish in Indonesia he was attracted to the welcome that he felt from the community.
"I just wanted to be one of them," he said.
Now as an adult he sees the core of what it means to be an SCJ in Constitution No. 23: "This is how we understand reparation: as a welcome to the Spirit (cf 1 Thessalonians 4:8), as a response to Christ's love for us, as a communion in His love for the Father and as a collaboration in His work of redemption in the midst of the world."
To be an SCJ "is about listening to the Spirit" said Fr. Joni. Click here or on the image above to view the video.
View all of our province videos at www.YouTube.com/DehoniansUSA. And don't forget to subscribe!
Seminarian surpasses fundraising goal
Frater Henry Nguyen, SCJ, joined the 35-mile Breast Cancer Challenge during the month of October. His first goal was to raise $350, or $10 per mile that he would run, before October 31. But when he met that goal ahead of schedule, he decided to double his miles and double his financial goal. Soon he had raised $700, and then another $50. With the doubled fundraising goal surpassed he is now working to complete his doubled mileage goal. Good luck Frater Henry!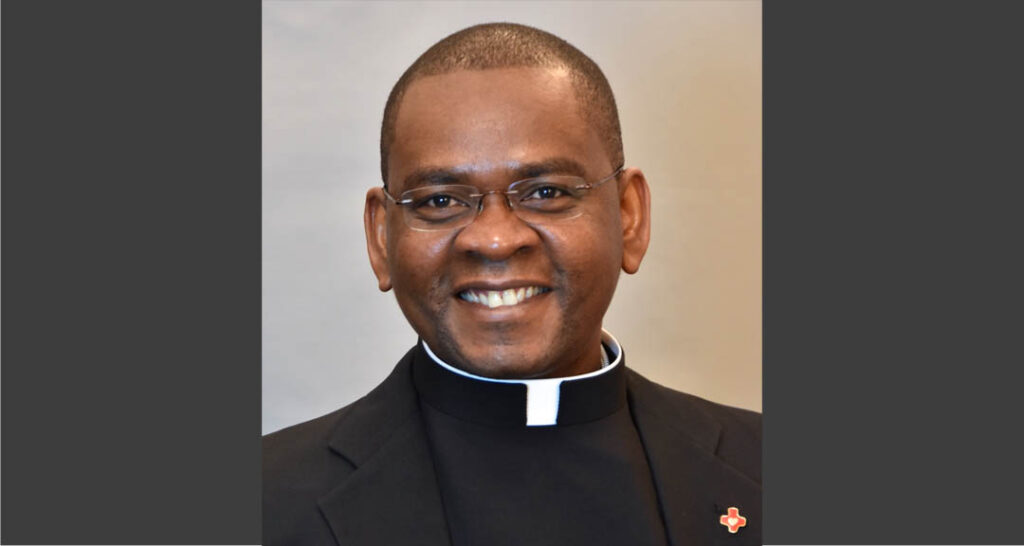 Congratulations!
Last week Fr. Joseph Mukuna, an SCJ from the Congolese Province, successfully passed his comprehensive exams for his doctorate studies. This allows him to now devote himself fully to his dissertation. The focus is "Midrash techniques in the Prologue to John's Gospel," he said. "Basically, I suggest that bringing rabbinic midrash in dialogue with the gospels has much to contribute to our knowledge of both Christianity and Judaism. I illustrate this through a close examination of midrash techniques in the Prologue to John's Gospel."
Fr. Joseph is studying at Loyola of Chicago.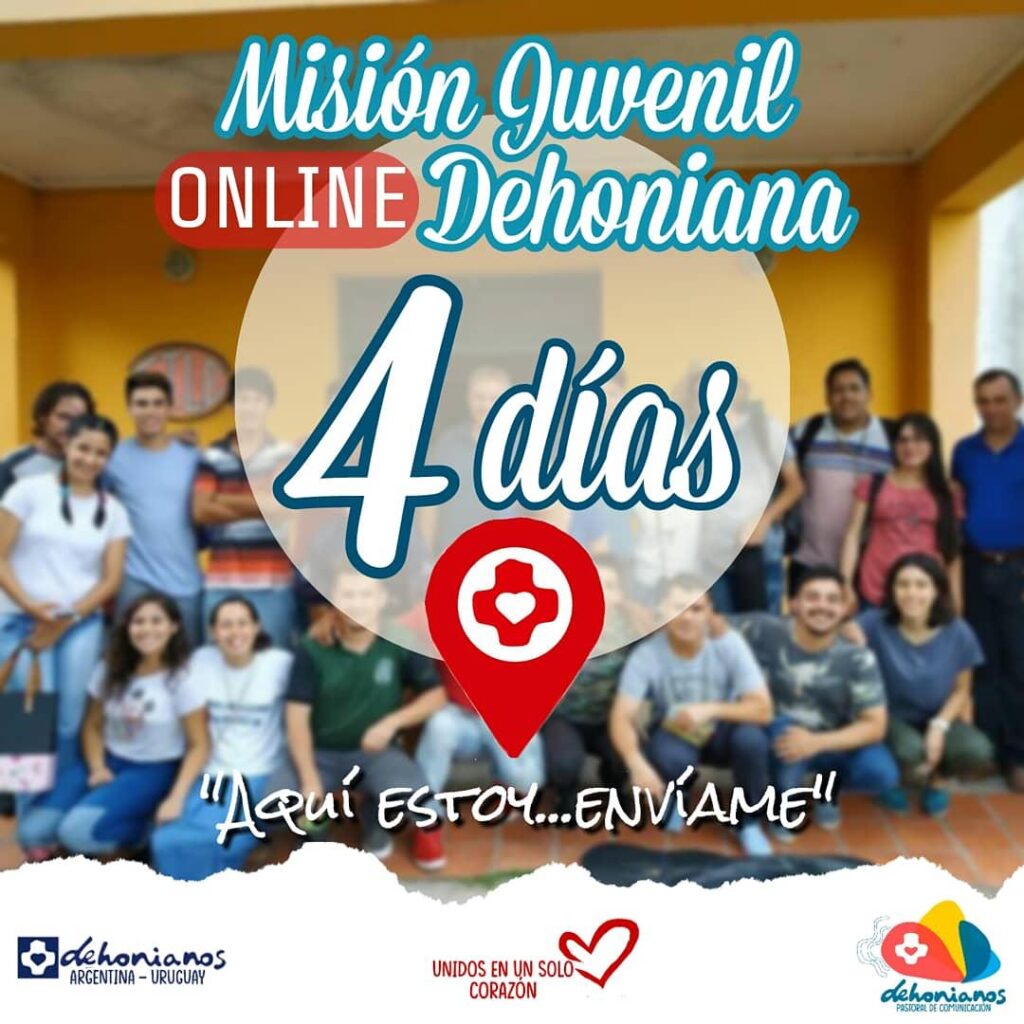 Virtual home visits
Br. Diego Diaz, SCJ, joined approximately 30 SCJs, lay people and religious of other communities from four countries (Argentina, Brazil, Uruguay and the United States) in a Virtual Dehonian Youth Mission, October 31 – November 1. The project is an outreach of the Dehonian young adult ministry program of the Argentine Province, where Br. Diego is originally from.
In the weeks leading up to the mission, families were invited to sign up for a visit using an online platform. Approximately 100 families in Argentina, Honduras, Peru, Uruguay and the United States received a video visit from two to three of the missionaries. Each visit lasted approximately 15-20 minutes and included prayer, a reading from the Beatitudes, and general sharing. Families were also invited to share a prayer intention for the upcoming Sunday Mass.
"Undoubtedly, carrying the love of the heart of Jesus continues to be a great motivator for our young people," said Br. Diego. "The families appreciated the initiative and above all, spoke of the importance of having someone listen to them, encourage them and accompany them, especially in these times of pandemic."
Br. Diego is a member of the Mississippi community serving with Sacred Heart Southern Missions.
Winter SCJ News
Click here to download the winter edition of the SCJ News; it is available as a PDF. The hard copy will be mailed to subscribers in mid-November.
Anyone is welcome to receive the SCJ News, which contains many of the features that appear on the US Province website. Click here to add a name.
Please remember
+ Maria Mai Dinh, the aunt of Fr. Joseph Thien Dinh, SCJ, died November 9 after a long battle with cancer. She was 70 years old and lived in Houston. Fr. Joseph is a member of the Sacred Heart Monastery Community.
+ Fr. Kazimierz Marekwia, a member of the Polish Province, died on November 8. He was born in 1925, professed in 1949 and ordained in 1953.
+ Br. Manuel Domingos de Castro Vasconcelos, a member of the Portuguese Province, died on November 1. He was born in 1929 and professed in 1953.
+ Fr. Stanislaw Mleczko, a member of the Polish Province, died on October 30 of COVID-19. He was born in 1962, professed in 1983 and ordained in 1989.
Keep in Prayer
– Frater Hubert Liassidji asks for prayers for his father, Theodore, who was found, with difficulty breathing, after a fall in the shower.
– Sr. Roseann Wagner, SSSF, is in home hospice with her community following a recent hospital stay. Her sister, Sr. Mary Jane Wagner, SSSF, called SHSST to let the community know that Sr. Roseann is in her last days and asks for prayers. Sr. Roseann had been a part of the SHSST staff for many years, frequently at the organ serving as music minister at countless province liturgies and events.
– Fr. Martin Pable, who taught at Sacred Heart Seminary and School of Theology for many years, has moved to the Milwaukee Catholic Home, now suffering from heart failure, balance issues and memory difficulties.
SHSST adjusts in light of the pandemic
Due to the rising number of COVID-19 cases throughout the country, but especially in Wisconsin, Sacred Heart Seminary and School of Theology will move all of its courses online through the end of the semester. Staff will primarily work from home, meetings will take place by Zoom. Liturgies will continue for those on-site, though all participants will be expected to wear masks, as has been the protocol throughout the pandemic. The December 11 graduation ceremony has been cancelled.
Fr. Raúl Gómez-Ruiz, SDS, president rector, said that he has consulted with "Fr. John Hemsing, rector of St. Francis de Sales Seminary, for his input and he agrees we need to move in this direction for both institutions. In surveying other seminaries, we see they are responding in similar ways."
Sr. Norma featured in film
Humanitarian groups have given strong praise to an upcoming online film, "Oh Mercy," about migrants living in a border tent encampment in Matamoros, Mexico. Academy Award-winning actress Glenn Close narrates the film that features music by Bruce Springsteen. It is directed and produced by Academy-Award nominated director Robert Bilheimer.
The North American Migration Commission encourages SCJs to view the three-minute trailer, and the film itself when it is released. Sr. Norma Pimentel, executive director of Catholic Charities of the Rio Grande Valley (and past presenter at SHSST's Dehon Lecture), is featured in the film.
Click here to view the trailer or on the image above.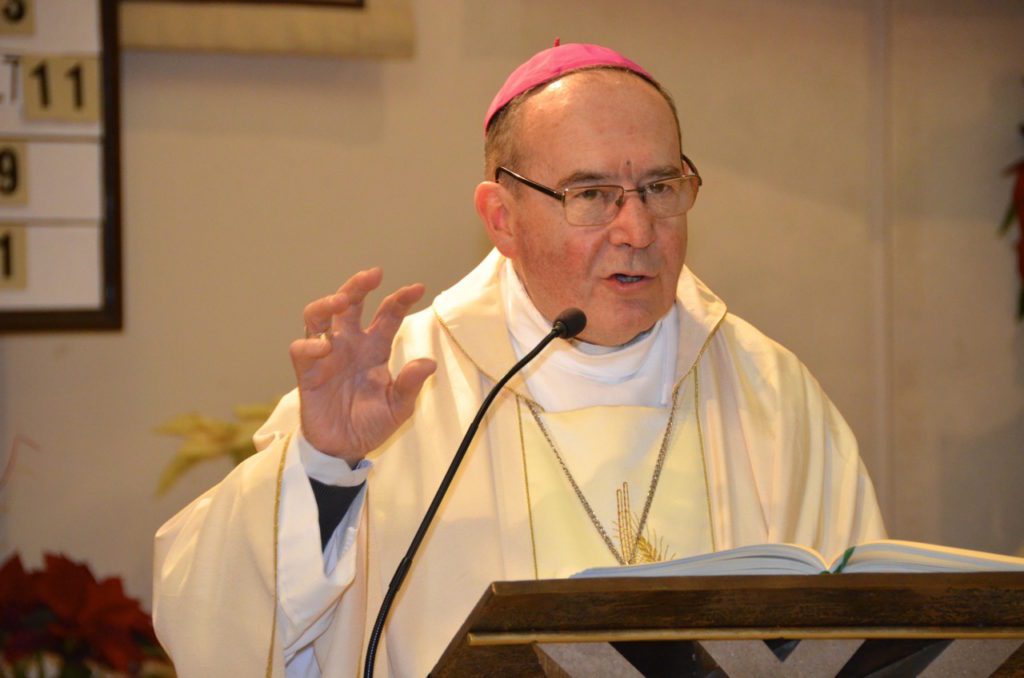 Former superior general reflects on pandemic

In a recent letter to Fr. Tom Cassidy, SCJ, Bishop Virginio Bressanelli, SCJ, former superior general, and now retired bishop of Neuquén, Argentina, shared a bit about what he has been doing in the midst of the pandemic.
"For us, the quarantine is taking too long, more than seven months," wrote Bishop Virginio. "Officially we started it here in Chaco on March 13, and it is still in progress. Such a long quarantine has resulted in a lot of economic damage to people and psychological disadvantages in many people. During the first five months the country in its entirety came to a standstill. In this situation, poverty has grown enormously. People who had precarious jobs ended up losing any job opportunities. Furthermore, we have had a drought up to now, which has brought problems to agriculture and everything that depends largely on the climate.
"Despite the many restrictions imposed by the pandemic protocol, we are trying to be very active pastorally. We had to resort to information technology (internet, WhatsApp, Facebook, Youtube, etc …) to reach people with a message every day, to broadcast Mass online, to hold virtual meetings, and to keep in touch with the faithful constantly. We think that the positive side of the pandemic has been that it has forced us to seek out new means of communication for the proclamation of the Gospel.
"Since the beginning of the year, at the request of SCJ superiors, I have been accompanying young people who are discerning a vocation to our Congregation. I do this very willingly. Few young people are determined to abandon everything for Christ. We, elderly priests, find it very difficult to find new ways of youth animation and vocation promotion, but we are working, trying to do the best possible."
The bishop sends his greetings and warm wishes to the US Province. Fr. Tom was a member of the General Council during Bishop Virginio's administration.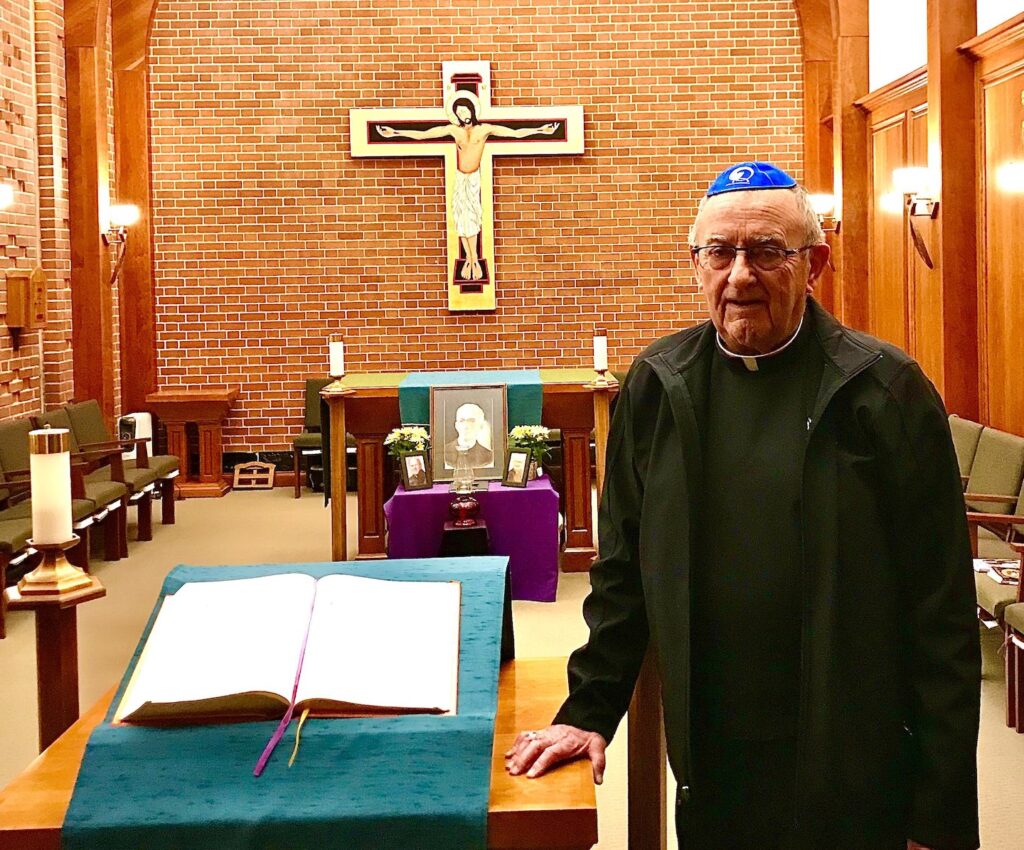 Remembering Kristallnacht
Fr. Frank Wittouck, SCJ, is pictured here wearing a yarmulke to honor Kristallnacht ("Night of Broken Glass"), which took place November 9-10, 1938 when Nazi leaders unleashed violence against the Jewish people; Jewish-owned businesses, synagogues, and homes were vandalized and destroyed. Many Jewish people were taken to concentration camps. Fr. Frank is a member of the Sacred Heart Monastery community.
Click here to subscribe to the weekly news (Fridge Notes) via email